Acting Chair's Newsletter May 22
21 May 2022 by Stephen Nicholson in: Latest News
and report to Presbytery meeting on 21 May 2022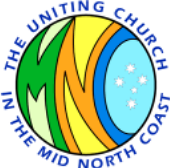 In her February report Penny Archer, our Chairperson, mentioned that she was having a slow recovery from COVID.  She wasn't exaggerating – 3 months later Penny is still laid low with severe long COVID.  She appreciates our continuing love and prayers.
Presbytery meeting Saturday 21 May
Our May Presbytery meeting will be in person at Port Macquarie Uniting Church.  Remember to bring your voting cards, lunch and optionally a mask.  Morning tea and a cuppa at lunch will be provided.
Following our opening worship will be the commissioning of Presbytery representatives (which was postponed from the February Zoom meeting).
The Order of the Day will be hearing from, and questioning, Molk about Pulse.  The way to find out what that means is to be present.
In addition, we will hear again from Meredith Yabsley, who finally has approval to carry out a research project on rural presbyteries and congregations.  She is seeking to carry out an initial round of conversations with any willing church councils or presbytery committees from June.
Look out for the various reports, including the report from the in-person sessions of the National Assembly two weeks ago.
Presbytery Retreat
Those present on 28-30 April at Stuarts Point greatly enjoyed the inspiration from Rev Simon Hanson, the Moderator, and from Rev Ben Gilmour, Director of Vital Leadership at Uniting Mission and Education.  A sample:
Over 2½ years of bushfires, COVID and floods, we've been forced to change - to give up some things and practices, and to pick up others.

What of the old will we leave behind, and what of the new do we need to keep?
If your church life is the same today as 18 months ago, you have a problem!
Even when Jesus was warned not to head to Jerusalem, he still headed there.

Do we imitate Jesus when faced by difficult yet important issues?
In the wider community the Uniting Church is well regarded for its openness and compassion.
We don't engage in mission to grow the church.

We engage in mission to serve Jesus and bring people to him.

 

How do we serve and minister to people to disciple them (without worrying about getting them into church)?
The task of a minister and lay preacher is to help people remember Whose they are.
"What will happen when we think about what is right about people, rather than fixating on what is wrong with them?" Don Clifton 1924-2003.
There is no more effective way to empower people than to see each person in terms of his or her gifts.
Look for strengths in action in your church.

And write a short note to that person, that describes what you saw and reinforces the value of their strengths and gifts.
There was so much more, but you needed to be there to absorb it.
Thanks to the organising team: Rev Lofa Anga'aelangi, Marie Battle and Rev Cherie Strudwick.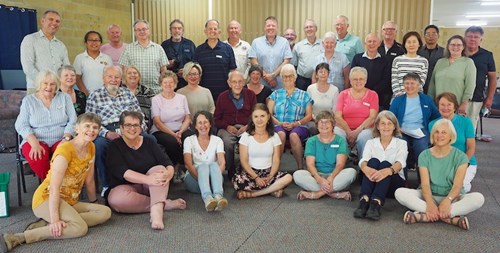 Other Presbytery news
Some recent deaths to note (apologies for any missed):
Simon Meryvn-Jones, husband of Jessi (Port Macquarie), in March
Yvonne Wylie (Urunga Church Council Secretary) in April
Dr Wes Vickers, husband of Bronwyn (Wauchope Church Council Chair) in May.
We remember and honour them for their lives, and pray that their families and friends will know God's comfort and peace at this time.
As a consequence, the field work placement for Jessi Mervyn-Jones in her ministerial training has changed to being shared between Mingaletta and the Port Macquarie congregation.
Presbytery Standing Committee is close to filling the final three positions on the Board of Lifeline Mid Coast.  These need to be people who are members (or members-in-association) of the Uniting Church, and we are grateful for them for taking on this ministry and responsibility.  Note that there are rolling retirements on an annual basis, and new Board members (including for Lifeline North Coast) may be required later this year.
Please note there is a specific email address for Pastoral Relations Committee - you can send emails to the PRC using the webform at the bottom of Contact us - remember under Send To to select Pastoral Relations Committee Secretary, MNC Presbytery.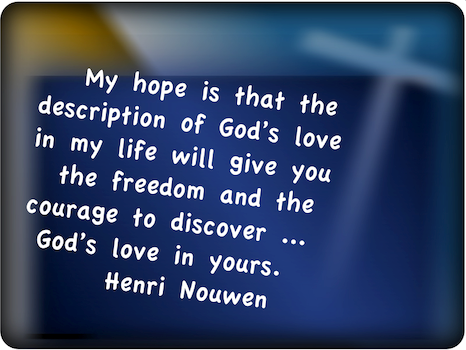 Wider news
I encourage you to take in an interest in the wider activities and news of the Uniting Church, as available in
Who turns 45 next month?  We do!!  22nd of June – 45 years since the inauguration of the Uniting Church.
Blessings,
Stephen Nicholson
Presbytery Deputy Chairperson