I think I have been as busy in the last four weeks as any time when I was actually getting paid for my labour!!
So, this Christmas greeting that was meant to go out last week is likely being received on the one day that it is most likely not to be looked at?
 The year has been another challenging one for our Presbytery. We have continued to work as best we can with very little resources and of course no paid Presbytery staff. This has been recognised by the vast majority of our church family and the small numbers of our 'executive' do appreciate the encouragement, grace and affirmation shown by so many.
A major highlight for me this year was our Presbytery Retreat. In the days leading up to the event there was a good deal of trepidation, but I think we were all blessed by a very special few days together.
The Assembly decision on Same Sex Marriage has caused a great deal of debate across our church and the Mid North Coast has not been immune. Any discussions that I have been involved in have always been held with respect and grace, and while the matter is not yet fully settled I do hope that we can move forward with a continuing commitment to the pastoral care of the whole of our community.
Congregations have continued to faithfully be centres of care and hope locally, and in their own context have sought to fulfil the call to be communities of worship, witness and service, seeking to be a fellowship of reconciliation in their own context.
We enter a new year with a refreshed Standing Committee and a newly restored Pastoral Relations Committee that will better support and resource our presbytery. In 2019 we are looking to have a fresh focus on congregation Life and Witness Consultations, and I want to make sure that we are taking care of our Lay Preachers and Lay Presiders.   
By mid-January we will have two more ministry agents in situ, with Rev Myung Hwa Park joining us January and Rev David Kim will be with in February. The Coffs Harbour – Sawtell and Lower Macleay congregations are no doubt excited about this coming year. 
We continue to work on future placements across the Presbytery, but wearing my Chair of the Synod Placements Committee hat for a moment, the number of minister's available and willing to consider a move outside of Sydney is sadly quite low.
I mentioned earlier our highly valued lay leaders and want to acknowledge the increasingly important role that each one of you plays. My personal thanks for all of the great work you are doing across our region.
As with many of you Veronica and I have had a mixed year, highlighted by our leaving the country in May to celebrate our 50thWedding Anniversary on a European River Cruise. July was a sad time when we farewelled my big brother Garry and the second half of the year was a smorgasbord of activities, joys and the occasional hiccup!
A few early dates for your diary: The Commissioning of Jessi Mervyn-Jones as a Lay Preacher at Port Macquarie 9.00am December 30; the Induction of Rev Myung Hwa Park at Coffs Harbour UC, 2.30 on Sunday January 13 and the Induction of Rev David Kim at South West Rocks at 2.00 on Sunday February 10. Our first Presbytery meeting of the year will be on Saturday February 16 at Port Macquarie with the General Secretary of the NSW-ACT Synod, Rev Jane Fry as our guest.
And suddenly there was with the angel a multitude of the heavenly host, praising God and saying, "Glory to God in the highest heaven, and on earth peace among those whom he favours."
When the angels had left them and gone into heaven, the shepherds said to one another, "Let us go now to Bethlehem and see this thing that has taken place, which the Lord has made known to us.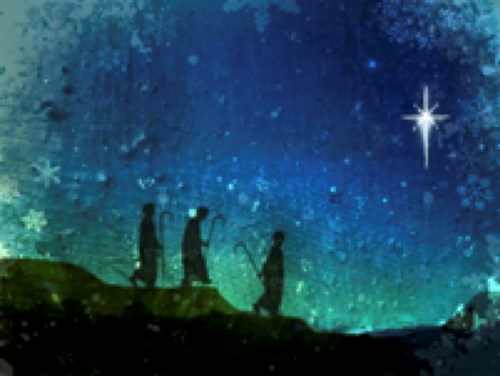 There are any number of nay-sayers about the Christmas story. Let me encourage you to be as bold as those shepherds and leave what is and risk venturing into what might be.
I want to wish everyone a Happy and Joyous Christmas season and I look forward to our journeying together in 2019.