WAITING AND WONDERING.
I don't have any nature shot for you this week.  If I did it would not be a very exciting one, as it is of course winter and growth is a little slow right now.  Veronica and I are trying to develop a cottage garden in part of our large backyard. S ome bulbs went in months back and are now proudly showing green shoots but nothing else.  We put in a variety of seedlings a number of weeks ago and they are doing well; or they look as if they are doing well.  Like the bulbs, there is lots of green shoots and / or leaves, but we wait.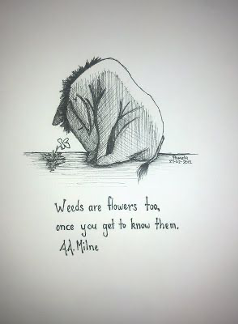 What is really puzzling us right now is that as part of a garden product purchase we received a packet of of mixed flower seeds as a bonus.  Well, we prepared the soil and we raked it over and the 'sower went out to sow', as we read this week in Matthew.  So nowadays we two are looking curiously at this developing garden, wondering if the green shoots and impressive leaf growth will give us a spring display, and, as some of our scattered seeds seem to be poking their heads up; we are curious: is that a flower, or is it a weed?
As we still journey through this new COVID world, I guess many of us are wondering what might emerge as the winter passes?

BACKGROUND NOISE
I am not fond of looking back on any of my previous messages; but I had a quick look and listen to last Sunday's MNC Church Online.
Some of you will know that we have a new member of the family in Digby, a three month old Pugalier (half Pug and half Cavalier King Charles).  Our tuning in each Sunday AM is often a challenge depending on whether the DIGSTER is asleep or awake. You see, when Digby is awake, he is really AWAKE!!
On Sunday Veronica sought to entertain the boy while I shared my reflection for the day.  It was amusing as I took a look back this week to hear my sharing being accompanied by a solo background of Digby playing an enthusiastic tug-o-war with his newest squeaky toy.
While I apologise to those who must have found last Sunday's sharing somewhat annoying, it does seem to me that we might need to get used to coping with a variety of background noises as we continue to assess our future directions.  Many will have enjoyed the experimentation of different worship experiences in recent months and it is likely that a number have struggled with it.  Some of our number – try as we might – may still feel quite isolated from the worship experience.  
The challenge for leadership is to be aware of the background noise, and sensitive to it, at the same time trying to keep to the course that we are feeling lead to hold.
NEW DAYS AHEAD
As we begin to reopen our worship services some people are wondering how we might begin to think more broadly about our worship presentation.  It is all very well saying that this might be a moment to experiment with some new ways, but how and what might that look like?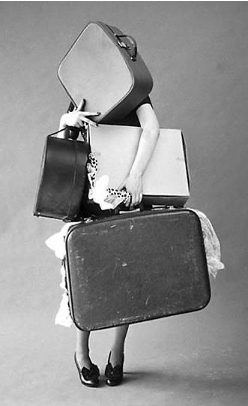 I am going to disappoint by not offering anything specific today, but perhaps make some observations.
Before plotting a new way forward we need to rid ourselves of unnecessary luggage.  We need to honestly accept that we cannot carry our culture with us, but we must learn to adapt to what is the here and the now.
 It hasn't been 1973 for a long time but some still want to live there.

I love what was a favourite saying of Pope John XXXIII: 'We are not here on earth as museum keepers, but to cultivate a flourishing garden of life.'
To be prepared for a new way forward we need a clean slate. One of the great weaknesses of the church is our ability to hold on to past hurts.  We cannot move forward if grudges and unforgiveness remain part of our luggage. WE MUST GET RID OF IT.
Apologist Ravi Zacharias died recently, but words that  he spoke at a conference in Amsterdam 34 years ago are still seared into my soul: 'The biggest difference between Jesus and ethical and moral teachers who have been deified by man is that they came to make bad people good.  Jesus came to make dead people live.'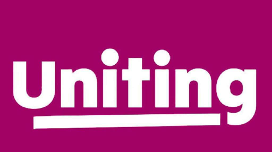 ... at work within the Mid North Coast
On Wednesday and Thursday Stephen Nicholson, along with some congregational representatives met with staff of Uniting; recommencing the quarterly Collaborative Leadership Group meetings in Port Macquarie and Coffs Harbour.
The meeting was convened by Corrina Alchin, picking up the role previously covered by Rev Cherie Strudwick, though currently covering about three-quarters of the State.
Apart from residential facilities Uniting also have staff at work with people in the community, whether aged (eg providing assistance to stay at home) or children, youth and families.  During the COVID shutdown, these staff have been classed as essential workers, and have found themselves busier, partly due to other services being suspended.  Other extra work has included providing technical support to enable people to participate in online exercise classes.
Uniting has also confirmed that community service activities of congregations (eg soup kitchens and op-shops) are eligible to apply for State Government Business Grants of up to $3000 for re-establishment costs after COVID shutdowns.
If congregational leaders would like to be part of future meetings to explore opportunities for collaboration in mission and service, contact Stephen Nicholson on 0439 818 622.
It is good that we have professional staff within Uniting able to carry out parts of our service work that need to satisfy government laws and standards.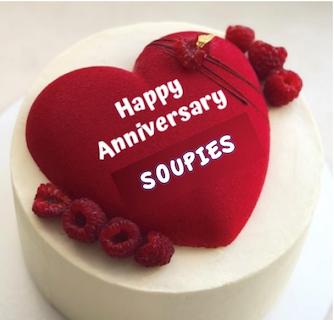 Coffs Harbour Soup Kitchen
Last Thursday was the 30th anniversary of the Soup Kitchen.  It is a valued service, particularly for the homeless in inner Coffs Harbour.  Well done by all the staff and volunteers, past and present.
While they do provide more than soup, currently they are only supplying food in take-away containers.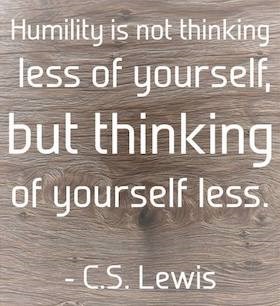 Recommencing worship IRL? (In Real Life)
If you have commenced, or are planning on recommencing worship IRL, don't forget to update your website with the details and restrictions - eg do you require prior registration to control numbers attending?
Most congregation's website can be found using Find a church.
If your congregation does not maintain your website, the Church Council leadership can contact Stephen Nicholson on 0439 818 622 to discuss relevant changes.
Pentecost 6
Readings: Genesis 25:19-34, Psalm 139:1-12 & 23, 24, Romans 8:1-11 and Matthew 13:1-9 & 18-23
There is therefore now no condemnation for those who are in Christ Jesus, For the law of the Spirit of life in Christ Jesus has set us free from the law of sin and death, Romans 8:1
Do I hear an AMEN!?
I always like to get myself into a Bible reading as much as possible.  Take this week's Matthew reading as an example.  Jesus has gone for a walk.  It might have been an after-lunch stroll to clear the head, and he has done what many of us have done; he heads to the beach and sits gazing out to sea. He might flick a few smooth pebbles across the water.
The reading comes during a busy time for Jesus and when word gets around that he is in the neighbourhood, well, he is going to be interrupted.  So, Jesus moves from the shore to a boat.  He is no longer facing the sea but looking inland at the gathering crowd and surrounding countryside.  And he begins to share a story – a parable.
'Listen, a sower went out to sow …'
I do not believe that Jesus shared his stories out of a vacuum.  In my imagination we (the crowd) are now the ones sitting on the beach having wandered in from our various locations.  It is autumn and as we walked along, we passed farmers, having spent many days preparing their soil, they are now beginning the task of sowing for the next harvest.
Jesus begins to teach through a parable that is firmly embedded in the culture of the day.  As he tells the story, he can see the story unfolding in front of him.  As he tells the story I can feel his words holding me, because it connects with what I already know to be true.
And the large crowd was listening to him with delight. Mark 12:37b
I like the King Jimmy Version here: and the common people heard him gladly.