FREEDOM!?
We were blessed last weekend to have our daughter Amanda and son-in-law Steve, take advantage of the easing of restrictions to quit Sydney for a few days and head north.  Look, I know that the real reason was that they wanted a puppy fix; but it was good to spend time with them.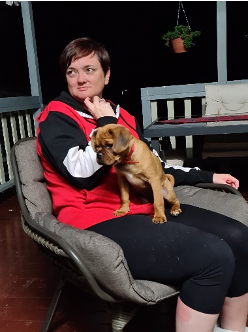 What this freedom actually looks like is becoming more confusing by the day of course.  While we can only have a handful gatheirng at home it now appears kosher to have hundreds attending football matches, while recent protest rallies have really thrown the old cat amongst the pigeons.
From a church point of view I can only encourage people to take every care as you might be considering your congregations way forward.  I do remind you that the average age of UCA attenders in this presbytery is 74+.  I am a reasonably fit 70 pluser but remain aware that I am in that highly vulnerable category during this crisis and look after myself.
Simply getting our congregations COVID Safe Plan together is taxing on leadership, let alone putting it into action.  You are probably sick of hearing me saying it; but do please hasten very slowly.
CHANGES
Life is rarely dull for the MNC.  Down at the southern end there is a deal of excitement and preparation going on for the arrival of Rev Claire Wright as Mission Development Minister for the new Manning Valley Churches initiative.  This is a bold plan that will stretch many of us as we settle into a very new scenario.  It has been a work in the melting pot for some time and now we are ready to see how it all plays out.
Of course we do not travel this way alone as our relationship with Wesley Mission has been a significant part of our dreaming, and new Wesley Chaplain Cathy Barker has already been building significant relationships.  Claire will bring her own gifts and graces to what is sure to be a most exciting time for both the Manning region and the whole Presbytery.

Some of you will know that I have had some laptop blues in recent weeks.  My old unit crashed just minutes before our Presbytery Zoom Meeting in mid-May and after a full medical it was diagnosed as needing a total hard drive replacement.  Following surgery and several hundred dollars I took her home to continue recovery, only to find that I now had no access to the letter 'a' and the number '1'. Living in Australia and working a lot with email an 'a' is quite useful.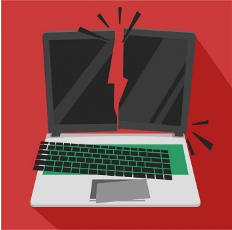 So, further consultation followed and sadly the simple loss of an 'a' and a '1' meant that I had to let little ACER go to the computer graveyard. So today I am working with a new baby and like a new puppy we are learning to get along.  As I say … changes.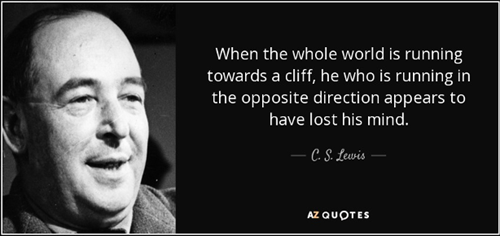 Dates moving forward:
Advisory Committee on Ministerial Placements meeting Tuesday June 16

MNC Standing Committee meets June 22

MNC Pastoral Relations Committee meets Tuesday June 29

MNC Presbytery meets Saturday August 22

MNC Presbytery Retreat Thursday September 17 to Saturday the 19th.
The Synod and Presbytery leaders are still meeting via ZOOM on a weekly basis.

Pentecost 2
Readings: Genesis 1:1-2:4a, Psalm 8, 2 Corinthians 13:11-13 and Matthew 28:16-20
Then he said to his disciples, 'The harvest is plentiful, but the labourers are few; therefore ask the Lord of the harvest to send out labourers into his harvest.' Matthew 9:37, 38
It has been interesting to monitor the various communications of the church in recent times.  I have been encouraged when looking at the feedback from the Synod and Presbytery leaders meetings that there is a constant reminder not to lose sight of the mission of the church.  We have all been zealous in keeping in touch with our people and offering various worship options, but how well are we engaging with the harvest?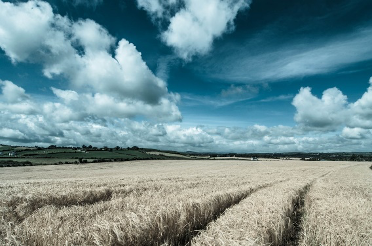 After all, it hasn't gone anywhere.  The fields are still white for the harvest whether we are in lockdown or not.
How well are we going in engaging with the lost sheep?  What stories do we have concerning our ministry with the sick, the dying, the lepers and the demons?
My favourite mission focused gospel story is that of Jesus' and Zacchaeus in Luke 19.  Zach was outside the thinking of society.  He was a pariah, unloved and hardly ever in the thoughts of the locals except as a figure of derision and abuse.  Yet, Jesus befriended him and even shared a meal at his home.
His final words in this short narrative are telling:
Then Jesus said to him. "Today salvation has come to this house, because he too is a son of Abraham. For the Son of Man came to seek out and to save the lost.
I am a great believer in keeping the main thing the main thing!  The actions and words of Jesus on this, and so many other occasions, are simple and yet profound.  Jesus said, "I believe in you Zacchaeus, you are not a nobody but you are someone who carries the image of God."
My concern right now is that we risk being so focused on getting back to worship, or so intent on obeying the latest edict handed down from who knows where, that we risk losing our real focus.  Are we sure that we still have the main thing as the main thing?

There is a deal of concern at present about the dangers of communal singing.  Please do not hear me inciting rebellion.  Just a thought for when we can all give voice in song again, from Charles Wesley:
Sing lustily and with a good courage.  Beware of singing as if you were half dead, or half asleep; but lift up your voice with strength …  Do no bawl, so as to be heard above or distinct from the rest of the congregation