I started writing this report/newsletter on a warm sunny day, but I am now finishing it on a rather cold wet day.  I enjoy the season of Spring as it brings new life, along with so many other changes in the garden!  When we lived in Orange, Spring was a very special time of the year in our large garden – first the delicate blossom on the dogwood, pear and cherry trees, closely followed by dozens of daffodils, until finally hundreds of tulips.  Recently I was sorting photos (yes, the ones printed by our local Camera House), and I was delighted I had recorded our garden through several decades.  If these photos were on my phone, I could easily include several to show you how wonderful our spring garden was each and every year.  Instead, I will include a photo from our 2018 visit to Floriade in Canberra – it was a trip to this event way back in the 1990's that introduced me to the joy of growing tulips!  I returned home that year with 10 "Renown" tulip bulbs, and so my fascination began.  When we sold our Orange home, to downsize to a villa here in Forster, there were close to 500 tulip bulbs (all different colours and shapes) poking their heads up through the cold garden soil! In the intervening years we had even ventured across to the Netherlands to see fields of different coloured tulips growing, ready for the famous flower markets of Europe.  I was very grateful that it was a clear sunny day when we flew low over these fields to land in Amsterdam.  The imagine of these colourful fields remains a strong memory for me! For those who have been blessed to visit the Keukenhof Gardens, (reportedly the largest flower garden in the world), I know you will understand my joy and fascination with tulips, and their visual impact when planted in mass.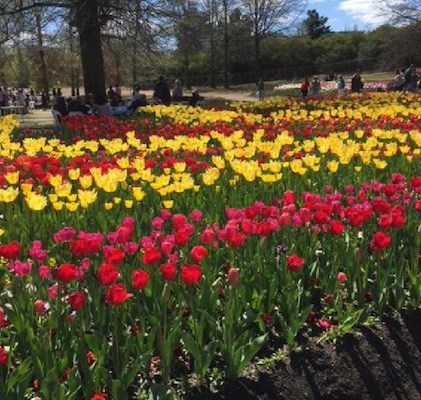 As we come in and out of lockdown, memories of times past help us to face the challenging COVID times we have endured these past twenty months.  We give thanks that we have modern technology that enables us to meet by ZOOM; that enables us to worship together online; and that enables us to both see and talk with family members, even though they are far from where we live.  Many of us have had to learn new skills, and have become quite adept at communicating by text messages – though I am old fashioned and still use traditional sentences, therefore making my text messages much longer than the average text!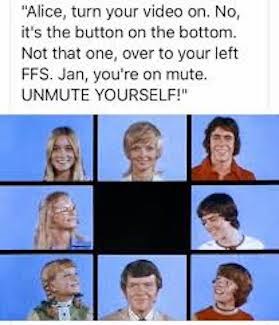 On the 21st August forty members gathered for our ZOOM Presbytery meeting.  We appreciated the service led by the Rev Steve Larkin, with his reflection focussing on the 2021 Synod theme "Where the Wild God is". The presentation by Nathan Tyson, Manager First Peoples Strategy and Engagement, was informative and helpful.  A number of Synod members shared their experiences, and their learnings/understandings.  We also heard from Julie Prowse, Regional NCLS Co-ordinator.  I sincerely hope your congregation will be participating this year – especially as there is no cost! For those who asked, our Moderator Elect is the Rev Faaimata (Mata) Havea Hiliau.  Mata is currently minister at the Northern Beaches UCA, and she is of Tongan descent.  She told the Synod gathering that she was a story teller and preacher.  Mata will serve as Moderator from 2023.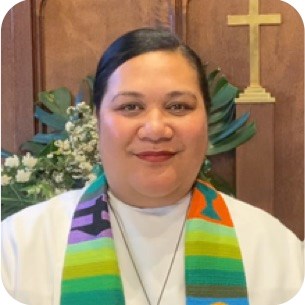 The Standing Committee has decided to postpone the planned Presbytery Retreat in October.  The team leading our Friday session is based in Greater Sydney, and there was a strong probability that they would not be able to travel north to join us at Stuarts Point.  While we are all disappointed, it was the wise and safe decision to make during these challenging COVID time.  We will keep you informed as to when we hope to be able to reschedule the retreat – probably well into 2022.
Later this month I will be part of a Presbytery "Deep Dive".  This is a consultation with the leadership team of Uniting, in partnership with Corrina Alchin who is the Leader of Uniting Church and Community Engagement.  Thanks to the many people across our presbytery who have contributed to the preparation of the report that has been prepared for pre-reading by the Uniting Leadership Team.
Earlier this year the Board of Lifeline Mid Coast (LLMC) received many resignations, which meant they were not technically able to continue to operate because they did not have eight Board members which is required in the Constitutions guidelines.  Following consultation with the Synod's Chief Operating Officer, Albert Olley, Standing Committee gave the Board approval to continue to operate in a purely maintenance capacity with only four members.  Standing Committee has been organising a Review Team to look at the skills and experience needed in the new Board members.  This Review Team has had many meetings, and I thank both the Lifeline Mid Coast Chair, Tony Fleming, and the Lifeline Mid Coast CEO, Catherine Vaara, for their time sending material requested ahead of this review commencing.
I promised last newsletter to share briefly following the online gathering of the 16th Assembly.  We have still not heard when and where members will regather in person next year, to continue this Assembly.  Retiring President, Deidre Palmer, was thanked and farewelled; incoming President, the Rev Sharon Hollis, was installed; the next President, the Rev Charissa Suli, was elected; and the General Secretary, Colleen Geyer, had her term of office extended.  The theme of this Assembly is "Dwelling in Love", and this was effectively demonstrated when the Sunday Worship time was led by students from Nungalinya College in Darwin.  This is the Combined Churches Training College for Indigenous Australians, based in Casuarina since 1974.  Every year men and women from over 100 different communities participate in training programs to explore their Christian faith contextually.  Many are leaders in their local communities (both remote and urban); many have different cultural and language backgrounds; and many are Elders.  The College respects the traditional wisdom of these Elders as the appropriate leaders to share their knowledge with the young people who are their future leaders.  This College was named by the Larrakia Elders as it was the traditional place of learning for their young men – named "Old Man Rock" for the reef lying off Casuarina Beach.  The focus of the College is the passing on of the sacred stories of Scripture, and also stressing the connection with the "rock" of Christ as the foundation for our lives.  Many of these First Nations People led their segment from their remote homelands.  I felt greatly moved by the authenticity and sincerity of their prayers and reflections.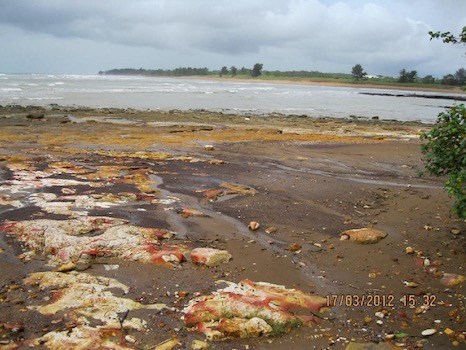 "You will keep in perfect peace, those whose mind are steadfast, because they trust in you.
Trust in the Lord forever, for the Lord, the Lord himself, is the Rock eternal."
Isaiah 26:3-4

The Roman Catholic Church in Australia is holding their national Plenary Council in Adelaide over 3-10 October.  Our Assembly President, Rev Sharon Hollis, has invited our congregations to pray for our sister church during their time of important discussions and decision-making.
I will finish this report/newsletter with the words past Assembly President Stuart McMillan used on his retirement from formal ministry.  Stuart encouraged us to truly live as an intercultural church – "we must hold this sense that when we work alongside each other, share together, listen deeply and grow in both faith and perspective, God can do so much more than we can ask or imagine."  I was present in Perth when Stuart was installed as President in a truly memorable service involving First Nations People.
May we continue to work alongside each other here in the Mid North Coast Presbytery, and may God do far more than we can imagine!
Blessings, Penny