Spring has sprung, the grass has ris', I wonder where the birdie is?  There he is up in the sky.  He dropped some whitewash in my eye.  I'm alright, I won't cry. I'm just glad that cows can't fly.
You have spent these many months on John's nature walk and I thought, on the eve of spring it might be good to see some of the fruit of our labours.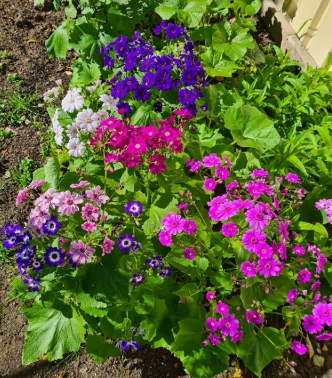 These past months have been a test for us all, but I have been encouraged by the way in which so many have shown great resilience and creativity to overcome and prevail, despite the circumstances.
At our presbytery meeting last Saturday we heard of many good news stories right across our region.  Congregations entering the local flower show, encouraging facemask making, street libraries, food hampers and offering our gifts and talents to other congregations. It is quite a list.
Our meeting had a focus on the Presbytery Strategic Plan, and I have to confess that it has taken until Wednesday morning of this week, to realise that we are well entrenched in living out some of the plan already (I confess to not being the fastest on the uptake at times).
---
---
'People may reside close to the centre or farther away, but we will create resources so that people are cared for and resourced appropriately in their local context.
'Let anyone who is thirsty come to me and let the one who believes in me drink.  As the scripture has said, "Out of the believer's heart shall flow rivers of living water."' John 7:38, 39
..those who drink of this water will be thirsty again, but those who drink of the water that I give them will never be thirsty.  The water that I give will become in them a spring of water gushing up to eternal life.' John 4:13, 14                                               
The church was never envisaged to be one that had fences.  It is diametrically opposed to such a concept.'
Mid North Coast Strategic Plan. Page 3.
---
---
Fences are being broken down and there is no doubt that our sharing of resources during the COVID crisis has played a big role.  Our online conversations with people from across the presbytery after worship each Sunday has us so much aware of each other's various goings on.  At Saturday's presbytery meeting our Breakout Room chats (despite your Chair's fumbling's) have been positive.  In times of isolation we seem to know each other a good deal better.
It has always been my stance that transformational change cannot be imposed, it must grow organically.  The church is not an institution – it is a body.
Now you are the body of Christ and individually members of it. 1 Corinthians 12:27
The body must be looked after and fed the right nutritious food and in time there will be growth.  It really is not rocket science!
When I first went into ministry in this presbytery, I arrived at Sawtell UC just after Christmas 1990.  They still had a 'Happy Birthday Jesus' banner hanging up in the church as I recall.  The congregation had made a birthday cake for Jesus, and, as is normal for church catering, the cake was waaaay too big for the numbers gathered.  What to do?  They decided to take the cake to the permanent residents at the local caravan park and share the party – and the cake - with them.  A vision was born, to be the Church in the Community.  It wasn't my idea; I'd just got there.  The vision and mission were already there. it just needed to be articulated.
The great sadness for me is that in the life of the church too often we have allowed the negative voice and the resistance and / or fear of change to decide our agenda.  What has happened through this pandemic crisis is that positivity has been allowed space to grow and yes, even flourish.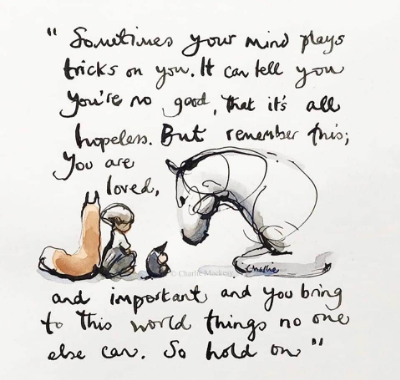 Who would have thought that we could have done so well?  In pastoral care there has been countless expressions of love and concern.  Of people exhausting themselves to maintain contact.  In the offering of worship materials, we have seen an explosion of options.  Who knew that we were that smart?
I wonder how many of us would have thought twelve months ago that we would be worshipping together at ONLINE CHURCH?  Who knew that this thing called Zoom even existed, and who knew that we knew enough to use it?  
I am about to do a new thing;
    now it springs forth, do you not perceive it?
I will make a way in the wilderness
    and rivers in the desert. Isaiah 43:19
THE LIFE WE LIVE
At the end of this Newsletter is a piece by Kay Kneale outlining her faithful years of ministry that of course continues today.  Kay's bio will eventually be part of a book that explores the life and ministry of our many deacons and will likely be available at our next Synod meeting in April 2021.                             
Billy Graham was once asked, who he thought was the greatest Christian who ever lived.  His answer was that  he did not know.  Billy did go on to say:
"I suspect, however, that it probably would be someone you and I have never heard of — someone who humbly lived for Christ in very difficult and obscure circumstances, but loved Christ and lived for Him regardless of the cost."
I count it a privilege to have been in ministry with so many willing and caring people – young and old – who have faithfully, and more often than not very quietly, lived out their lives serving in a local community and context.  No prizes, it is simply the life we live.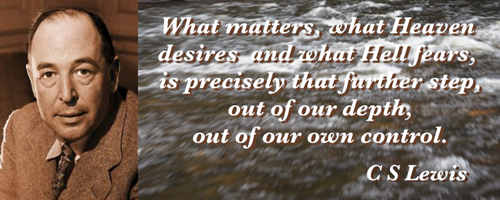 Being faithful in the place where we are planted is one of the great gifts to the church.  My favourite Old Testament prophet is Jeremiah.  Jeremiah is sometimes referred to as the 'weeping prophet' as it is fair to say that he did not have the most successful ministry and often wept over his calling.
In Jeremiah 25 we read that the great prophet, every day for twenty-three years would get out of bed and preach to the people.  His message was never a popular one and rejection was his normal diet.  Yet, for twenty-three years, daily, Jeremiah faithfully responded to God in the place where he had been planted.  Eugene Peterson said of Jeremiah, that every day he got up as though he was responding to an encore.  
There is a 1st century Jewish saying – May you always be covered by the dust of the rabbi.  The thinking being that you follow your master so closely that the dust kicked up by his feet covers your clothing and lines your face.  It is a good idea don't you think, that we might be known as the dusty disciples of Jesus?
Being faithful in the place where God has planted us. It is the life we live and never to be underestimated.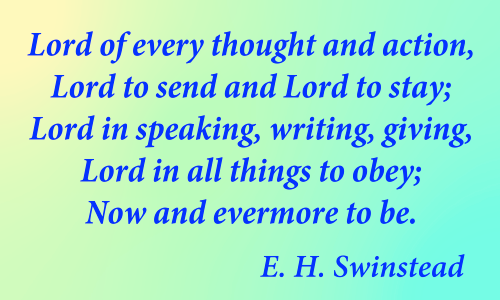 Do not forget the PRESBYTERY RETREAT on from Thursday to Saturday September 17-19 with Saltbush team.  Registration forms are out, so get them back to Marie Battle ASAP.  It promises to be a good time.
HEALTHY CHURCHES EXPO – SATURDAY SEPTEMBER 5 – 9 – 5.30
The program will include four streams:
Healthy Congregation Administration and Governance
Mission and Growth
Leadership and Discipleship
Healthy Congregations
Speaking of streams, the Expo is being live streamed, and you can find all the details on the NSW-ACT Synod website.  Just follow the prompts!  Or, you can try for more information: Healthy Churches Expo 2020.
The program?  Thought you would never ask!  Healthy Churches Expo 2020 Program
READINGS PENTECOST 13
Exodus 3:1-15; Psalm 105:1-6, 23-26, 45b; Romans 12:9-21; Matthew 16:21-285:10-29
Moses was keeping the flock of his father-in-law Jethro, the priest of Midian; he led his flock beyond the wilderness, and came to Horeb, the mountain of God.  There the angel of the Lord appeared to him in a flame of fire out of a bush; he looked, and the bush was blazing, yet it was not consumed.  Then Moses said, "I must turn aside and look at this great sight, and see why the bush is not burned up."  When the Lord saw that he had turned aside to see, God called to him out of the bush, "Moses, Moses!"  And he said, "Here I am."  Then he said, "Come no closer!  Remove the sandals from your feet, for the place on which you are standing is holy ground."  He said further, "I am the God of your father, the God of Abraham, the God of Isaac, and the God of Jacob."  And Moses hid his face, for he was afraid to look at God.
Likely the oldest book in my library is one written 60+ years ago by a Major Ian Thomas, called 'The Saving Life of Christ'.  Allow me to give an extensive quote as my lectionary reflection for this week:
'Moses, you have done a wise thing in making intelligent inquiry, for you thought that this was a very remarkable bush.  You thought that there must be something about it at once peculiar and wonderful, something unique, that it could burn and burn and burn, and go on burning, and yet not burn itself out.  But you are wrong – you are quite wrong!  Do you see that bush over there?  That scruffy, scraggy looking thing – that bush would have done!  Do you see this beautiful looking bush, so shapely and fine – this bush would have done!  For you see, Moses, any old bush will do – any old bush – if only God is in the bush.  The trouble with you, Moses, is this: forty years ago, learned in all the wisdom of the Egyptians, mighty in word and deed, you admired your own foliage!  You thought you were some bush!  But you burned yourself out in twenty-four hours, and you have been a heap of ashes for forty years!  If this bush that you have admired were depending upon its own substance to sustain the flame, it too would burn itself out in twenty-four hours; it too would be a heap of ashes like you.  But it is not the bush that sustains the flame, it is God in the bush that sustains the flame, it is God in the bush; and any old bush will do.'
✝✝✝
Then Jesus told his disciples, "If any want to become my followers, let them deny themselves and take up their cross and follow me.  For those who want to save their life will lose it, and those who lose their life for my sake will find it.
Matthew 16:24, 25
Let love be genuine; hate what is evil, hold fast to what is good; love one another with mutual affection; outdo one another in showing honour.  Do not lag in zeal, be ardent in spirit, serve the Lord. Rejoice in hope, be patient in suffering, persevere in prayer.  Contribute to the needs of the saints; extend hospitality to strangers.
Romans 12:9, 10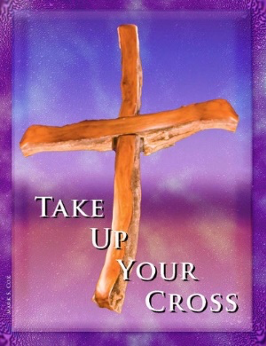 "Fruit is always the miraculous, the created; it is never the result of willing, but always a growth.  The fruit of the Spirit is a gift of God, and only He can produce it.  They who bear it know as little about it as the tree knows of its fruit.  They know only the power of Him on whom their life depends" Dietrich Bonhoeffer – The Cost of Discipleship
KAY'S KALEIDOSCOPE OF MINISTRY
Chaplain, Cabarets, Camping, Church Services and Children's Ministry
Kay Kneale was in Deaconess College in Leichardt, 1965-66.  I was the last Deaconess to fully train in New South Wales until the College at 19 Leichardt Street, became an unmarried mothers' home under the leadership of Central Methodist Mission.  Some of the girls went to Queensland to finish their training. I was in College with Janet Wade Main.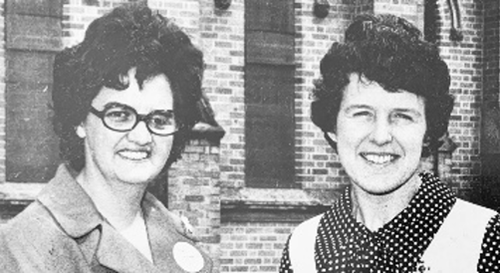 In 1967 I was appointed to Royal Prince Alfred Hospital 2 days a week as Methodist Chaplain, and the rest of the week with West Sydney Mission, working at Balmain with Rev. Barry Howard and Glebe with Rev. Bill McLeod (Presbyterian).  I was the superintendent of the Combined Sunday School.  I went to the Ladies Fellowship in the Old Balmain Methodist Mission building.  While I was there the Mission bought the historical building in Balmain opposite the courthouse and Town Hall where they ran cabarets at night with lots of kids.
From Balmain I was sent to work in the Tamworth Circuit with Rev. Harry Graves and Rev Ray Longmuir.  I ran the Sunday School at West Tamworth.  I attended the two youth groups each week.  I attended Worship and sometimes conducted church services. I had to pay my own accommodation and car travelling as the circuit did not have enough money.  While I was at Tamworth, I was ordained in October 1969 at Wesley Chapel Sydney when the Rev. Bill Hobbin (Past President) was the guest preacher.
In 1971 I was moved to Inverell (Northern Inland Mission).  At Inverell I was involved in youth groups with primary and high school age kids.  When we went camping the sibling kids too young to attend wished they were older.
While at Inverell, my preaching was every week.  There were nine preaching places in the circuit every month with Inverell having 2 services a Sunday.  We could travel up to 240 miles a Sunday to hold services.
During my time there the Copeton Dam was being built and I took Scripture at the country schools, which included Gum Flat, Delungra and Copeton Dam as well as Inverell.  It was the best years of Scripture teaching.  We had a good camping program that you would never do today, camping in disused farmhouses or large tents that we would borrow from the people of the church.  Parents would offer to come and help with chores and providing transport.  We went to several National Parks with high school kids.  I was at Northern Inland Mission for 4 years.
Then there were some changes with the establishment of the Uniting Church.  Was I going to Candidate for the ministry, or become a Deacon?  Not having received direct guidance, I asked for 12 months leave to sort myself out.  I went to live in a farm cottage at Tamworth.  When the Whitlam Government legislated that those with disabilities could become teachers, I applied to go to Armidale College of Advanced Education for 3 years and be trained as a general primary school teacher.  In 1981 I was appointed to Walgett Primary School, as a kindergarten teacher and stayed for 3 years, then back to Inverell Public school, then Telegraph Point and Hastings (Port Macquarie) where I retired at the end 2000.  I have been a Lay Preacher for 66 years and remain active in the Port Macquarie Uniting Church.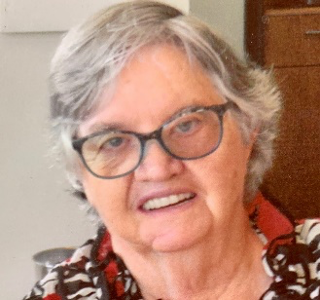 I have always found the words of Joshua 1:9 true: "Have I not commanded you?  Be strong and courageous.  Do not be discouraged for the Lord your God will be with you wherever you go."