Here is the new Street Library at Rainbow Flat!  This is an initiative of the Forster – Tuncurry UC and adds to the one that they already have in place in Tuncurry.  You will recall that Rainbow Flat was heavily impacted by last year's bush fires and it is great to see that support of the community continues.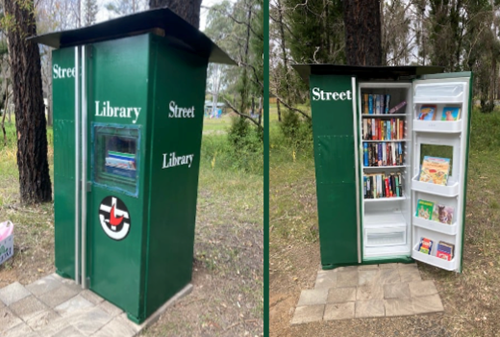 Street Libraries have been around for a while now, but the COVID-19 Isolation rules has seen the interest grow significantly.
There are several now in the Manning region and are a great way of connecting with your community.
A well-established ministry in this presbytery is of course the Coffs Harbour UC Soup Place.  Well, there is a bit going on there at present as well.
The old place is getting a facelift and the early stages are looking very impressive indeed.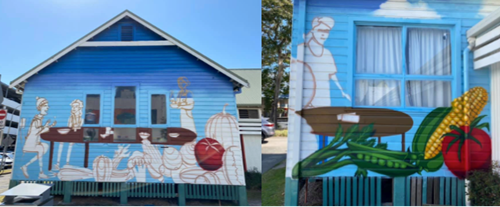 Well done to the team as they continue to serve their community so well and at the same time to look at ways to lift the look of its physical surroundings and add to the visibility of a great ministry.
A local painter, Ash Johnson is clearly a dab hand with the old spray can and another local, Alison Fidge is responsible for the concept drawings, offering her time without charge.
Two more good news stories!
ONLINE CHURCH
As many of our congregations are still choosing not to meet face to face under the present guidelines, we are looking at merging some of the work alongside of our Online church with the Port Macquarie UC mob.  This ministry has been a real winner for us and is greatly appreciated by many, but it does take a great deal of time and effort.  If we can combine the work of Rev Stephen and Rev Cherie and tap into a wider technology resource base, we can hopefully enhance an already excellent ministry.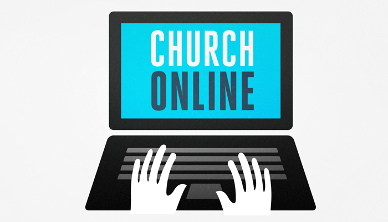 Should you want to connect to our Online Church service contact Rev Cherie Strudwick: cheries@nswact.uca.org.au or 0400 725 201 and she will send you the Zoom link.
Our services are recorded, and you can find them on this Mid North Coast website home page under COVID virus: Mid North Coast Church Online Channel.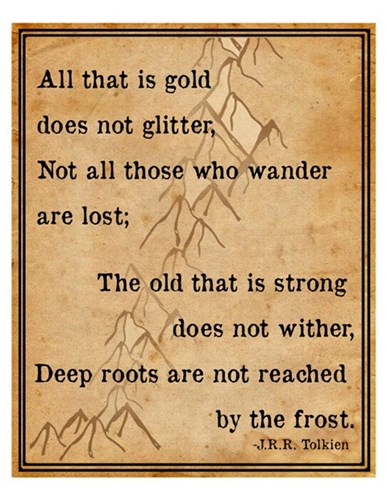 I am very much looking forward to our PRESBYTERY RETREAT from Thursday to Saturday September 17-19.  The Saltbush team have sent through their program and as a bit of a taster they will be journeying with us through Matthew 19:27 – 20:16 as we will reflect on:  The vineyard that we find ourselves in.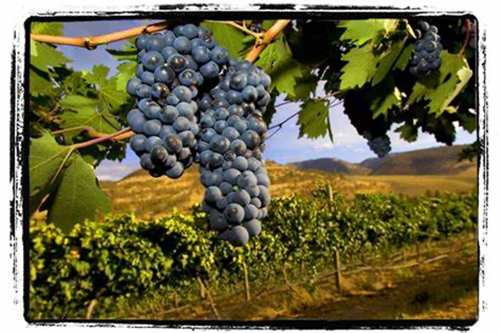 Thanks for the good support as we have a reasonable number of registrations considering the concerns that some may have during these times.  Any questions contact me or Marie Battle - phone or send email - details on Contact Us.
HEALTHY CHURCHES EXPO
This Saturday September 5 from 9 – 5.30 - with ability to participate online - explore Healthy Churches Expo 2020.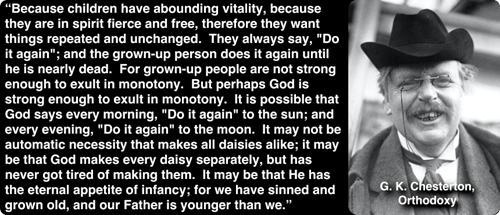 READINGS PENTECOST 14
Exodus 12:1-14; Psalm 149; Romans 13:8-14; Matthew 18:15-20
We read historic passages such as this week's Exodus story and can perhaps be guilty of skimming over it.  Forty years the people of Israel had been captive and enslaved by the superpower of the day.  Forty years of doing as you are told when you are told to do it and without question.  Forty years – a generation of slaves.  And God says to Moses and Aaron: 'You had better get the people ready to move!'
The Lord said to Moses and Aaron in the land of Egypt: This month shall mark for you the beginning of months; it shall be the first month of the year for you.  Exodus 12:1, 2
This day shall be a day of remembrance for you.  You shall celebrate it as a festival to the Lord; throughout your generations you shall observe it as a perpetual ordinance.  Exodus 12:14
In between the above two readings we find instructions that, due to our own familiarity, can lose its wonder.  'This month shall mark for you the beginning of months.'  These people have been making bricks forever and now they must get their own straw.
Passover?  A remembrance of what?  All the people of Israel knew were days of drudgery.  One day looks just the same as another.
Of course, I have gone past the prescribed reading for Sunday, so let me finish these thoughts with verse 28:
The Israelites went and did just as the Lord had commanded Moses and Aaron.