Greetings members of congregations across the MNC Presbytery
When we purchased our villa here in Forster, nearly eight years ago, my biggest adjustment was having to learn about caring for a garden in a coastal area.  For well over twenty-five years I had lovingly planted and tended an English garden in Orange — a garden with over 30 rose bushes; over 200 tulips; an enormous daphne bush; numerous beautiful spring flowering cherry and dogwood trees; a productive olive tree; and a struggling rosemary bush I had brought to our home when my parents home in Sydney was sold following their deaths.  I had recognised that I was no longer physically able to maintain such an enormous garden, but I still miss four distinct seasons.  In Orange our amazing creator God put on a wonderful show four times a year — glorious autumn leaves in red, gold, and brown tonings during Autumn; bare branches of trees with delicate flowers on hellebores underneath, and bulbs poking their heads through the snow during Winter; magnificent blossoms bursting forth in Spring, along with the exquisite flowers from the multitude of tulip, jonquil, crocus and daffodil bulbs; and the perfume and varied colours of the roses in Summer!  Needless to say I have boxes of photos to put into albums when I make time for one of my favourite pastimes.  However, I am learning to appreciate gardens in our local area, and the photo above (left) of my favourite potted plant, demonstrates that God creates different beauty in different parts of his universe! All I have to do is regularly fill the many trumpets of my three plants, and each year these amazing blooms emerge, and last for months.  The photo (right) clearly demonstrates that my mother's rosemary prefers Forster weather to that of Orange, as it has trebled in size and is very healthy — just shows what a great environment my deck is for potted plants!
I trust your Christmas was filled with love, peace and joy, though I recognise that many could not enjoy gathering with all their family members.  I feel truly blessed that over the past three and half weeks I have had time with all but one family member — my eldest grandson who is a musician in Perth.  I spent time in Sydney for Christmas, and during January various members called in to enjoy our beautiful location here in Forster.  Now they have returned to their various homes, I can get back to spending a greater amount of my time on Presbytery related matters, as a new church year gathers momentum.  Thank you to those who kindly sent thanks and good wishes — your messages were appreciated and I will hopefully this week acknowledge each one. 

Thank you also for the number of people who indicated their willingness to be nominated for Synod this year.  For the first time in recent years we were oversubscribed which is exciting.  While we could only have 12 nominations, no one needs to miss out on "attending" Synod 2021.  lt is my understanding that everyone who would like to attend, will be able to link in and participate.  There are still many details to be released as the year unfolds.  You will be kept fully informed once these details are released to us.
I thank our new secretarial team for the work they have been doing.  You will have received dates for your new diary/calendar, and I hope they have been entered Two dates I would like to draw your attention to are next Sunday 17th January, and Saturday 20th February.  Next Sunday, at 9.00am in the Coffs Harbour UCA, the Rev Myung Hwa Park will lead her final service before moving to a new placement.  The Rev Eric Drury will be preaching, and the MNC Presbytery will be formally closing Myung Hwa's ministry with the Sawtell Coffs Harbour congregations.  Presbytery members are most welcome to attend, but please let Pat Faggotter know (rfaggotter@ozemail.com.au) because during COVID times we have limits to how many can be in attendance.  Our first Presbytery meeting for the year will be a face-to-face meeting in Port Macquarie UCA on the 20th February.  As Chair I have been asked to make available space for one of the Synod leaders to join us to explain the workings of Synod 2021 - "where the wild God is".  At the time of writing this newsletter I have received no details.  Please be assured I will share these details when I receive them.
I hope you have been able to pick up the Summer 20/21 edition of Insights.  lt contains encouraging words from our Synod leaders.  The Rev Jane Fry talks about our journey through the wilderness — how her favourite old battered Bible reminded her of God's continuing patience with his messy, wayward people.  Over and over again we read of God picking up the Israelites when they got lost, or got tangled up, or they got stuck.  What did he do? He picked them up, dusted them off, and sent them on their way again! In the New Testament we read of Jesus "taking on the systems", healing the sick, speaking up for the voiceless and holding up God's vision for a reconciled humanity.  Jane reminds us that his book never lets us off the hook — that it expects us to be participants in God's mission for the world today.  If we are committed to this journey, then God will sustain and support us.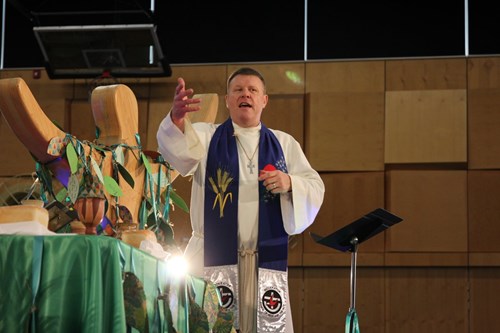 Our Moderator Simon reminds us that despite our frailty and failures God seeks us out and calls us into his service.  He further reminds us that with the birth of Jesus at Christmas we discover that God closes the distance between us — God comes dose in order to give to us life with one another and with his creation.  At Christmas we are assured of a God who is not distant, a God who is close to us at all times — especially through drought, flood, bushfire and a pandemic.  As we begin our journey as a congregation and a presbytery in 2021, may we ponder on the wisdom of our Synod leadership team.
I am not a person who believes in making New Year Resolutions - but often at the start of a year I promise myself that I will make more time for quiet reflection, and more time for working on family photo albums.  I personally believe that many of us fill every minute with some activity, leaving no time to sit quietly with our empowering God.  Many long years ago I participated in a retreat in Narromine, where we were encouraged to set aside quiet time every day of our busy lives.  Just recently in one of our bible studies (using Saltbush materials) we were encouraged to identify our "outback" spaces - spaces where we can sit and talk with our amazing Lord.  For me my "outback" space is the courtyard here at our villa — a space where I enjoy fresh air, the song of birds in the neighbourhood, and the perfume of the many flowering pot plants that I have in this space.  Where is your "outback" space?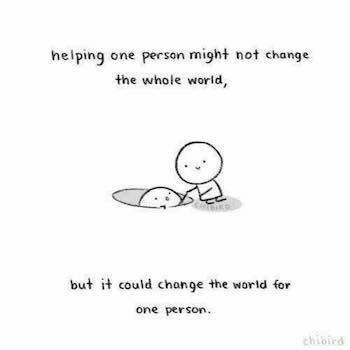 Memories of the past are precious.  However, as we begin a new church year we need to be willing to stop looking back, and feeling sad that our church is half empty and there are few, if any, children in attendance.  We need to be a congregation that pays attention to the needs of those around us in our diverse local communities.  How can we look outwards and organise ourselves to respond to the needs of our local communities? As we journey on together, may we hear clearly the voices of those on the fringes of society.  May we be like Jesus a servant congregation.  Again, I refer to the Summer lnsights where the Rev Stuart Bollom (Director of Mission - Schools) was reminded by the Rev Jane Fry that long ago when he was a Chaplain at Newington he said "he was the leader of the largest youth group in the Synod of NSW/ACT".  Jane reminds us that in a church that is growing old we must not ignore the 10 000 children and young people who are part of our UCA schools.  We are encouraged to be part of the formation of these 10 000 souls through our UCA chaplains, and through listening to these young people express their hopes and dreams for the world in which they will live.  Here in the Mid North Coast Presbytery we are truly blessed to have Lofa as our Tertiary Chaplain — may we support and encourage her ministry with young people across the university setting, and may her ministry be as constructive, creative and life-giving as possible.
Yours in His Service,       
Penny Archer
Chair Mid North Coast Presbytery