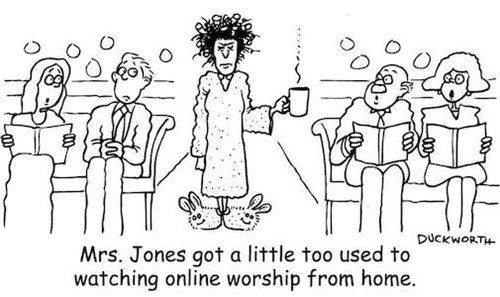 My thanks to our Deputy Chair Stephen Nicholson for this thought.  Church Online is certainly a new experience for us all.  Last week Rev Cherie lead us through a service of online Holy Communon.  Now, this was a great idea, but it dawned on your Chair over breakfast that the Thornton household did not have any grape juice and, strangely enough, no red wine open.  We did have a bottle of my best port available and so I poured a wee bit into two communion glasses.  All set to go.  Until, with the service about to start my life-long partner leaned across the table and spilled the precious liquid! We are still friends.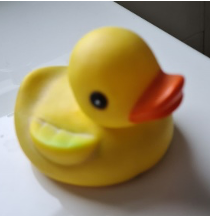 What's happening?
Don't forget we have a Presbytery meeting on Saturday week May 16 from 9.30 for morning tea and the meeting commences at 10.00.  The morning tea time is an opportunity for you to catch up with friends across the presbytery and perhaps introduce yourself to people you may not know.  Those who have registered will be getting an invitation from me to join us for the Mid North Coast Presbytery FIRST TIME EVER OnLine ZOOM Presbytery meeting.  You will be receiving agenda and reports early next week. If you cannot find a set of concensus cards let me offer a thought.  How about a little rubber duckie for your yellow card indicating that you have a question or comment.
If you are not a member of presbytery, find out who your rep' is and make sure you get a full report of our goings on as soon as possible after the event.  Nothing worse than stale news!  Or even fake news!!
Climate Action 15th May - For those wishing to be involved in the "Build a Better Future" Day of Community Action on 15 May there is information available on the UnitingEarth website:  https://www.unitingearth.org.au/uniting-supports-the-may-15th-climate-strike/ 
Transitional Ministry Course - A good resource for the church is the Fundamentals of Transitional Ministry: The work of the leader.  The three-day course is set for a Zoom online course on Wednesady 15 to Friday 17 July and registrations are open: https://ume.nswact.uca.org.au/fundamentals-of-transitional-ministry-leadership/
This is a useful course for people in Presbytery leadership roles, or ministers moving through significant change and may be looking for new mission directions.  These courses are open to suitably gifted and experienced lay leaders.

The price for the three-day program has been reduced from $300 to $200 early bird (reduced from $350 to $250 full price) as there is no catering component in the online version.  Early bird closes on 15 June.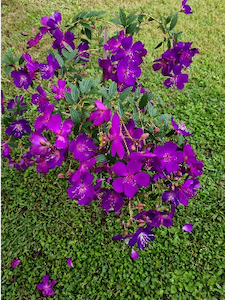 John's nature walk:  Last week we had a rose bud that was thinking seriously about bursting forth.  Today the contribution from our garden is our fairly recently planted Tibouchina bush.  Only a youngster but already showing a deal of promise.
These things probably ain't much to some people, but having a house and garden that we can call our home after 30 years of church manses, is a good feeling.  Heaven only knows how many plants we have added since moving in four and a half years back, but I am happy to report that the majority seem to have survived!
I wonder what might be blooming for you right now?  What is one good thing that is blessing you in these isolated days?  Come on. Share with us!
To prompt you, I am blessed by the strange revelation that I am feeling closer to some people during this isolation time than previously.  Our being able to connect through the various worship resources and through this to the wider church (in fact world-wide!) I feel more in touch with people than before.
A thought on community
I am presently re-reading a book by Dietrich Bonhoeffer titled 'Life Together'.  For those who are not aware of Dietrich, he was a German pastor and theologian in Nazi Germany. Bonhoeffer was imprisoned for his views and on April 9 1945, he was executed at Flossenburg prison by the Nazi regime.  If you haven't been acquainted with his writings I am happy to help you fill that void!
Bonhoeffer reminds me / us of the how and why of our gathering together for worship.  He begins with words from another noted German theologian, Martin Luther, who it must be said was never big on subtlety and lacked some pastoral skills: 'The kingdom is to be in the midst of your enemies, And he who will not suffer this does not want to be of the kingdom of Christ; he wants to be among friends, to sit among roses and lilies, not with the bad people but the devout people. O you blasphemers and betrayers of Christ!  If Christ had done what you are doing who would ever have been spared?'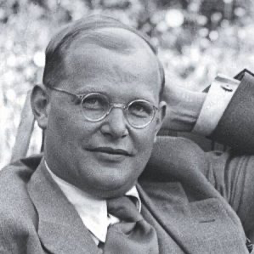 Bonhoeffer calls us to remember that gathering for worship is a privilege: 'It is by the grace of God that a congregation is permitted to gather visibly in this world to share God's Word and sacrament.  Not all Christians receive this blessing.  The imprisoned, the sick, the scattered lonely, the proclaimers of the gospel in heathen lands stand alone.  They know that visible fellowship is a blessing.'
Perhaps a blessing from this time of isolation is that we might be jolted out of a place of complacency?  Maybe this is a time for us to not consider going  back to normal and constantly looking over our shoulders, but to lean forward in anticipation of what might be our new future?  
5th Sunday of Easter
But you are a chosen race, a royal priesthood, a holy nation, God's own people,
in order that you may proclaim the mighty acts of him who called you out of darkness into his marvelous light.
Once you were not a people, but now you are God's people;
once you had not received mercy, but now you have received mercy.
I have always enjoyed the fact that in the old King Jimmy version these verses begin with: But ye are a chosen generation, a royal priesthood, an holy nation, a peculiar people …
Some people may not appreciate being called peculiar but I think it fits!
Our gospel reading for this Sunday, John 14, focuses on Jesus saying farewell to his disciples.  I am always pulled up by an amazing promise that Jesus makes here: Very truly, I tell you, the one who believes in me will also do the works that I do and, in fact, will do greater works than these …
Greater works??  Oh come now.  It is of course dangerous to pull out a piece of scripture without understanding the whole.  The verse goes on: because I am going to the Father.
You see, once again, it is not about us.  Jesus, one with God, the way the truth and the life, abides in us and us in him, empowering the church to continue the work of the Father.
I have a number of fragmented childhood memories.  One now funny but no doubt very cute at the time, was that I sang – I think with a small group of other Sunday School kids – at my baby sisters baptism.  The song?  Jesus wants me for a sunbeam.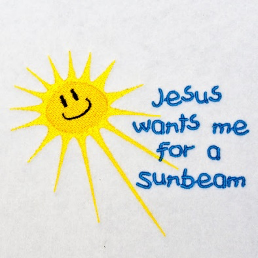 Showing off my naïve discipleship, I am still of the mind that as we continue to listen to the scriptures, as we respond to the nudgings of the Spirit, as we allow the little light we have to shine through in to the lives of others, we get to play our part in the continuing revelation and creative work of God in the world.  Sunbeams everyone of us!  Peculiar people.
Grace and peace – John T