This is the fourth of our monthly emails for 2020.  During March, all I managed to get out was some information about alternatives to the Palm Sunday March in support of refugees and asylum seekers.  Hilary and I did access some of the resources that were provided and we found them both interesting and alarming. More about the plight of refugees later.
And now ……. I think most people are feeling like our whole world has been turned upside-down. And for all intents and purposes, it has!  But I must say that, I'm really impressed with the resilience of people.  It seems that people of all ages (well, maybe not some of the younger ones) have accepted the current situation and are adapting to all the constraints due to the seriousness of that situation.
It would be easy to let social justice issues just slide into the background. We have so much on our minds that we are adjusting to that change from day to day.  The situation, at this stage particularly in Italy, Spain, UK and the US, is horrendous.   We are not hearing much about the third world, but in many places, the situation is likely to be even more horrendous.  I'm sure that it also changes by the day but we still don't really know about the death rates due to the likelihood of a lack of testing and the lack of these countries having processes to quickly report the true situation.
Here's what the UCA's National Director of UnitingWorld, Dr Sureka Goringe wrote recently:
"When a crisis like COVID-19 hits, it is the poor who are hit hardest.
I bring you love and greetings from our global church partners and the team at UnitingWorld.
In this distressing time of uncertainty and change, if you're like me, you're probably feeling a mix of emotions – anxiety and hope; grief and determination.
Please remember our partner church communities in your prayers. They face the challenge of COVID-19 often without healthcare, sometimes without clean water or food.  This crisis will come and go, and we must survive it together. We need to be there for the long road to healing and recovery. Because we are people of hope.
Though we may be walking through the valley of shadows right now, let us do it hand in hand with God's people everywhere. Because we know God walks with us, and that dawn will come.
​
….. I beg that you stand with us, and remember the poorest and most vulnerable in our global neighbourhood. Now more than ever, they need your prayers and your support."  https://www.unitingworld.org.au/keeping-hope-alive/
Stephen Nicholson sent me the following information insight about the view of a doctor from India:
"Social distancing is a privilege. It means you live in a house large enough to practise it.
Hand washing is a privilege too. It means you have access to running water. 
Hand sanitisers are a privilege. It means you have money to buy them. 
Lockdowns are a privilege. It means you can afford to be at home. 
Most of the ways to ward the Corona off are accessible only to the affluent. 
In essence, a disease that was spread by the rich as they flew around the globe will     now kill millions of the poor. 
All of us who are practising social distancing and have imposed a lockdown on ourselves must appreciate how privileged we are. 
Many Indians won't be able to do any of this."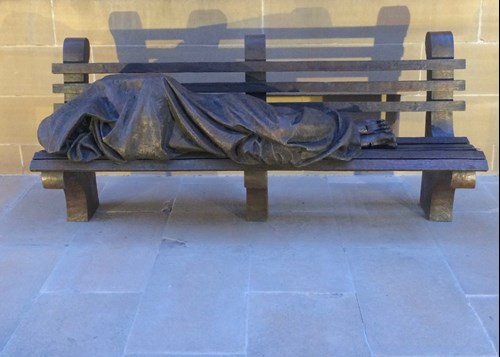 Much closer to home, on 3 April the Sydney Morning Herald had an article:  How the looming recession threatens Australia's charities:
"(The)….swift spike in demand for assistance highlights a looming crisis facing Australia's community welfare charities. The charity sector is remarkably resilient. In fact it thrives on crises, whether through drought, bushfires, floods or persistent funding cuts from governments hunting for savings. Financially, many charities are used to running on the smell of an oily rag, propped up by dedicated volunteers and with little cash in reserve.
But the looming recession (if we're not already there) combined with the health crisis means charities face a fresh squeeze on three fronts: falling donations, a lack of volunteers and rising demand for their services." Ref: Coronavirus: Why the looming recession threatens Australia's charities
Even though for many of us our incomes are likely to be significantly affected by this crisis, let's be as generous as we can with donations to our preferred charities.  And don't forget that Uniting World is still accepting donations for Lent Event and their other programmes.
Refugees and Asylum Seekers – A MNC Presbytery Priority Issue
On 15 April, our Synod's Social Justice Forum sent the following. 
"Leaving no one behind - including people seeking asylum and refugees in COVID-19 strategies
People seeking asylum, international students and other migrant workers on temporary visas are living in the community without access to financial support and Medicare – putting them at acute risk from COVID-19. Also in great danger are people in immigration detention facilities not able to maintain physical distancing.
We've been working closely with sector partners and the Sydney Alliance to lobby MPs and Senators who have discretionary powers to extend supplementary payments as part of the COVID package, as well as grant access to health care for all people in Australia in need. You can join a local online organising team in May, and take actions such as lodge a complaint with the Minister for Health, email the Minister for Social Services, contact your MP and sign petitions. There are also,  ways to help coordinate local emergency assistance to those in great need."
What can we do?  Emailing the Minister for Social Science is the recommended priority at this time.  If you click on the link above, you can send an email via the Asylum Seeker Resource Centre.
Alternatively, you can send a 'private' email to the address below saying something like:
"Regardless of their visa status everyone should have access to:
Income support, including the JobKeeper payment, so people have a safety net and aren't left unable to pay their bills and
Medicare during this public health crisis."
'Getup' has also launched a campaign to urgently email the Social Services Minister, Anne Rushton, to flood her electoral office with emails supporting refugees and asylum seekers. 
For more on the Uniting Church campaign and how you can help, contact Dee at Uniting Advocacy.  Their website can be found at:
https://nswact.uca.org.au/social-justice/the-social-justice-forum/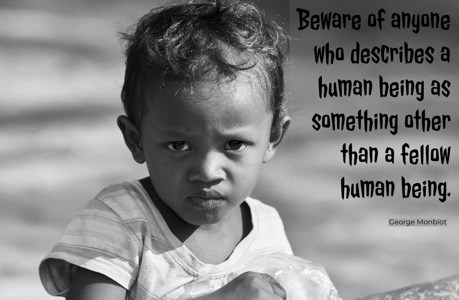 Help Fair Treatment to prevent surge in overdose harm
Thousands of people are at immediate risk of harm in the COVID lockdowns. You can help – see this important 3min video from our campaign leader and a valued volunteer. Please Share as appropriate.
Our Fair Treatment campaign for drug reform has also shifted tack, with its poignant documentary Half a Million Steps now available in full on YouTube to avoid the necessity of physical presence at screenings. Why not set aside a night to watch the documentary online? Better still get your friends to watch online from their homes at the same time and have a discussion afterwards."
For more on the campaign and how you can help, contact Kyle at Uniting Advocacy.
Climate Change – A MNC Presbytery Priority Issue
Some of us were hoping to actively support the Port Macquarie Climate Strike March on 15 May.  At this stage, this march is very unlikely to be held for obvious reasons. 
The Synod's Social Justice Forum is recommending:
#uniting4climate Online for the May 15th #climatestrike – please help!
The Global School Strike for Climate's May 15th event has had to move online. To make sure we have a strong Uniting and Uniting Church presence, we are asking all our members and staff to post videos on the day in support. To inspire them, we'd like you to make us a short video now, so we can compile them and advertise the action. Contact Jessica at Uniting Advocacy on (02) 9275 9354 for more information.
For those of us that aren't into posting videos, there does not seem to be much information about what is actually likely to happen on 15 May or how else to be part of this protest.  I will hopefully be able to send out more information closer to that date.  Otherwise, it's probably best to check this website closer to the date.
https://www.unitingearth.org.au/
Social Justice Dates for 2020
Here again is a list of significant social justice celebration/commemoration dates for the next 3 months.  Please keep them in mind when you're looking for themes for worship services and possible special events.  Maybe even just a 2-minute 'justice report' of them by the preacher or social justice rep and in intercessory prayers or separate prayers could be the way to go.  Or at the moment maybe just to check out when you are doing "church" at home.   
As you will see, there is a large number of Social Justice Dates over the next 3 months.  The dominant themes seem to be Natural Environment and Aboriginal Reconciliation. There are new resources recently posted by Uniting Advocacy on both these themes on https://www.unitingearth.org.au/worship/ which as they say are written "…..focusing on "worship in a box" and "devotion in a box" resources….for congregations and individuals, now that corporate worship has moved online".   I'm hoping to be able to provide more resources for worship next month.
Significant social justice dates that are coming up with some links about where you can get some background information are provided below.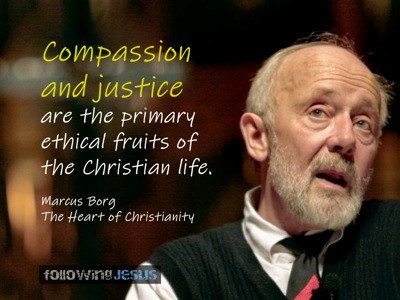 22 APRIL - UN International Mother Earth Day
https://www.un.org/en/observances/earth-day
"Mother Earth is clearly urging a call to action. Nature is suffering. Australian fires, heat records and the worst locust invasion in Kenya. Now we face COVID -19, a worldwide health pandemic link to the health of our ecosystem.
Climate change, man-made changes to nature as well as crimes that disrupt biodiversity, such as deforestation, land-use change, intensified agriculture and livestock production or the growing illegal wildlife trade, can increase contact and the transmission of infectious diseases from animals to humans (zoonotic diseases) like COVID-19.
From one new infection disease that emerges in humans every 4 months, 75% of these emerging diseases come from animals, according to UN Environment.
This shows the close relationships between human, animal and environmental health." 
23 & 24 APRIL – Earth @ Peace Day
A Earth@Peace landmark conference will stream live on the Internet through the Earth@Peace website and Youtube channel.
Join the live broadcast from 9:00am next Tuesday (23 April) and Wednesday (24 April) by going through the above website.
As I understand it, Pilgrim Theological College, our UC theological college in Victoria, which is part of the University of Divinity, is playing a key role at the conference.
25 April -  Anzac Day
1 May – International Workers Day
11 May – World Trade Fair Day
http://www.fairtrade.com.au/get%20involved//Our-Campaigns/World-Fairtrade-Challenge 
15 May – School Strike for Climate 
https://www.schoolstrike4climate.com/
https://www.unitingearth.org.au/
18 – 24 May – National Volunteer Day
https://www.volunteeringaustralia.org/
22 May – UN International Day of Biological Diversity
https://www.unenvironment.org/events/un-day/international-day-biological-diversity-2020
26 May – National Sorry Day (National Day of Healing)
https://www.reconciliation.org.au/national-sorry-day-an-important-part-of-healing/
27 May – Anniversary of referendum to grant citizen rights to indigenous Australians (1967)
27 May – 3 June  National Reconciliation Week
https://www.reconciliation.org.au/2020-national-reconciliation-week-theme-announced-in-this-together/
31 May – Reconciliation Sunday
http://pilgrimwr.unitingchurch.org.au/
3 June – Mabo Day 
https://www.aboriginalheritage.org/news/2013/mabo-day/
5 June – UN World Environment Day
https://www.worldenvironmentday.global/
12 June – UN World Day Against Child Labour
https://www.un.org/en/events/childlabourday/
14 – 20 Refugee Week 
https://www.refugeeweek.org.au/ 
17 June - UN World Day to Combat Desertification and Drought
https://www.un.org/en/events/desertificationday/
20 June - UN World Refugee Day 
https://www.un.org/en/events/refugeeday/
22 June – Uniting Church in Australia anniversary
5 – 12 July – NAIDOC Week