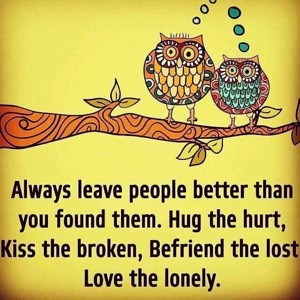 Hello to All,
This is the fifth of our monthly emails for 2020. 
It's overwhelming!  Where do we start in talking about major social justice issues over the last few weeks and what's ahead.  I thought I needed some help!  I found plenty in Rev Lindsay Sheppard's reflection for Sunday 14 June.  Here's an extract:
"Across the world there is the combination of struggle and uncertainty mixed with tentative hope and angry demands for freedom from restrictions and the economic implications of Covid-19.  The world wrestles with what to do and how fast to ease back the isolation and physical distancing, how to re-emerge and how quickly to do it."
"Last weekend across this country we saw tens of thousands of people rally in support of our indigenous people calling for change and an end to black deaths in custody.  Successive governments both federal and state have failed to implement recommendations going back to the inquiry in the early 1990's.  And successive inquiries have met a similar fate.
Amidst these big picture stories, there is a world that is wrestling with its sense of being.  Many struggle to understand where we fit and how we fit in, what our place and purpose is in this big and often difficult world.  This is happening across many aspects of life, work, trade and finance to name but a few.
There are a plethora of messages and expectations that bombard us from every direction seeking to assert their truth and pushing us to the next level of hopeful ideology and hope-filled expectation that will bring comfort, security, hope and happiness – as if happiness has some ultimate lasting and meaningful place in human life."
There is more than one pandemic stressing people and claiming hope and peace across the world. We experience a pandemic of anxiety, despair, depression, suicide, domestic violence and increasing mental illness."
Now I suggest you read all of Lindsay's reflection for Gloucester UC -  it's only a couple of pages.
Common Grace
If you haven't already, I think it would be really worthwhile joining the Common Grace mailing list.  During Reconciliation Week and Refugee Week they provided daily emails with devotions and thought-starters.  I know Rev Janet Dawson has been receiving their emails for quite some time now.  They are very good at linking our Christian faith to social justice issues and actions.  Rev Dr Jason John directs and facilitates their climate change program.  Jason if you read this maybe you could tell us a bit about your role with Common Grace and about who they are.
Their website is:  https://www.commongrace.org.au/
Climate Action – A MNC Presbytery Priority Issue
Common Grace sent me this information today.
In case you hadn't heard…
We've launched a new Campaign: Christians Together for Climate in partnership with TEAR Australia.  We want Australia, and especially our Parliamentarians, to see that Christians can come together for the climate as we display the values that Common Grace holds dear - uniting for the common good, finding common ground and sharing in common grace.
Together we will demonstrate, through strategic local electoral engagement, that everyday Christians care about our beautiful earth and want to see action for creation and climate justice.
Together we will amplify the human impacts of climate change and advocate on behalf of those most significantly impacted by climate injustice.
Together we will appeal for a post-COVID Australia, where society, economy, and government put healing, people's lives and harmony with nature first.  Clean energy, energy efficiency and climate resilience need to be front and centre in our future.
Relationships with First Peoples – A MNC Priority Issue
As you have no doubt seen, the Black Lives Matter protests in the USA have spread around the world.  In Australia, it has re-focussed attention on the lack of action on implementing recommendations of the Aboriginal Deaths in Custody Inquiry and many other critical issues associated with reconciliation between Aboriginal and Non-Aboriginal People.
The UC Assembly has asked members to take 3 actions:
Show support. Send your message of solidarity to the national UAICC. uaicc@nat.uca.org.au  
Change your frame. Update your Facebook profile picture that says what your Church has to say on these issues. We've designed two for you. Uniting Church against racism. Uniting Church against black deaths in custody.

 

You'll find them among Facebook's frame options.

 

(Just search for Uniting) 
Change the record. The "Change the Record" campaign is a national campaign for social policy measures that will reduce incarceration rates and deaths in custody. They are collecting petition signatures to send to the Prime Minister and Leader of the Opposition.

 

Please sign the Change the Record petition on their website and support their initiatives.
There's more information at:
https://assembly.uca.org.au/news/item/3199-three-asks-and-a-prayer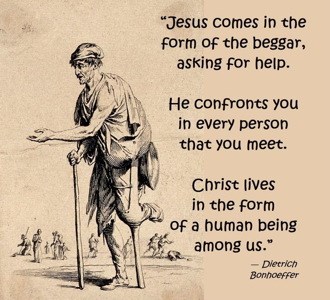 Social Justice Dates for 2020
Here again is a list of significant social justice celebration/commemoration dates for the next 3 months.  Please keep them in mind when you're looking for themes for worship services and possible special events.  Maybe even just a 2-minute 'justice report' of them by the preacher or social justice rep and/or a mention in intercessory prayers or separate prayers could be the way to go.  Significant social justice dates are now also listed on the MNC Website at:
 https://midnorthcoast.uca.org.au/2020-21-events/
There are also new worship resources recently posted by Uniting Advocacy on https://www.unitingearth.org.au/worship/ which as they say are written "…..focusing on "worship in a box" and "devotion in a box" resources….for congregations and individuals.
Significant social justice dates (and some other important dates) that are coming up with some links about where you can get some background information, are provided below.
June 2020
22 Monday – Uniting Church in Australia anniversary
July 2020
5 – 12 July – NAIDOC Week.  Due to COVID 19, NAIDOC Week has been postponed to 8 – 15 November 2020.  The theme, Always Was, Always Will Be, recognises that First Nations people have occupied and cared for this continent for over 65,000 years.  https://www.naidoc.org.au/
30 Thursday – World Day Against Trafficking in Persons
https://www.un.org/en/events/humantrafficking/
August 2020
3 - 8 Saturday-Friday Homelessness Prevention Week
https://www.homelessnessaustralia.org.au/campaigns/homelessness-week-2020
2 - 15 Friday-Thursday Fairtrade Fortnight
https://fairtrade.com.au/en-au/get-involved/our-campaigns/fairtrade-fortnight
9 Sunday – International Day of the World Indigenous Persons
https://www.un.org/en/events/indigenousday/
19 Wednesday – World Humanitarian Day
https://www.un.org/en/events/humanitarianday/
22 Saturday Presbytery Meeting
23 Sunday - International Day for the Remembrance of the Slave Trade and its Abolition https://en.unesco.org/commemorations/slavetraderemembranceday
 September 2020
1 Tuesday - World Day of Prayer for the Care of Creation (Season of Creation extends to 4 October) - each year Christians around the world celebrate the Season of Creation.  As we live into a post-#COVIDー19 world, can we imagine just & sustainable lifestyles that satisfy needs, restore habitats & renew biodiversity?
17 Thursday - Anniversary of Reconciliation - between Bennelong and Captain Arthur Phillip in 1890
17-19 Thursday-Saturday - Presbytery Retreat
21 Monday - International Day of Peace
https://www.un.org/en/observances/international-day-peace
27 Sunday – Social Justice Sunday
I hope some of this is useful.
Blessings
Jeff Kite