Hello to All,
This is the seventh of our monthly emails for 2020 to our Social Justice Email Contact List which we are now calling Peace and Justice Monthly Newsletter.
I suggest that you particularly look at the proposed Black Lives Matter Webinar which is being organised by Rev Lofa for Sunday 27 September, 2020 as well as the School Strike for Climate proposed for Friday 25 September, why it's important and how you can support it.  There's also more information about for some proposed courses relating to communicating with politicians.
As we continue in our faith in these very strange times, I would strongly recommend that you look at this message from our Assembly President from UC National News for last week.
"In the midst of an unjust and chaotic world, Christ's steadfast love is enduring, says President Dr Deidre Palmer, in her latest pastoral message."  https://mailchi.mp/nat/2020week29?e=1865a74554
Relationships with First Peoples – A MNC Priority Issue
BLACK LIVES MATTER PANEL – SOCIAL JUSTICE SUNDAY 27th SEPTEMBER
Date: 27th September
Time: 3pm – 4.15pm
Webinar: Zoom and Facebook:
Purpose:
The Black Lives Matter movement, inspired by the murder of George Floyd, has shone a powerful light on police brutality in the USA and around the world.  Yet police brutality is only one of many threads in a web of systematic inequality that plagues our society.
Floyd's murder sparked demonstrations and protests nationwide in the US, and around the world. It has inspired people to call out their countries and cultures for their roles in perpetuating racism and turning a blind eye to the systematic biases rooted in their colonial histories.  Meanwhile, the Black Lives Matter movement has been labelled as a cause of division in society and blamed for igniting looting and disruption.  Some critics have even gone so far as to suggest that the movement implies that black lives are more valuable than others.
Yet the Black Lives Matter movement in just one layer of a larger narrative of systematic racism that many of us live within, both in terms of our experiences, what we see and hear from the media, the stories we tell or are told and the articles and books we read.
In Australia, the Black Lives Matter movement has highlighted our deliberate societal ignorance of our history of colonialism, including our stolen generations and the massacres of Aboriginal peoples.  Confronting the ugly truth of our past situates all of us as the beneficiaries of these strands of interwoven systemic inequality.  As second peoples, it is past time we recognised the ways in which we have benefitted from these systems, and the ways in which we continue to be part of the problem by perpetuating racism and inequality; and took action alongside, and with the leadership of Aboriginal peoples.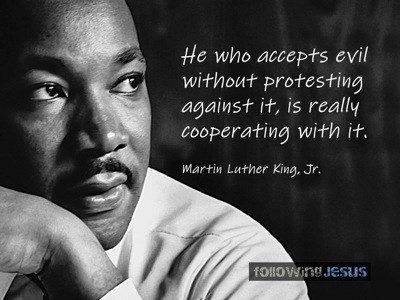 As Church, how does our faith inform our response to the Black lives matter movement?  How can we face the truth and history of racial inequality in Australia and instead choose to be good allies, taking a strong stand on continuing conversations to create reconciliation and equality for all?
Join our panel to discuss how the Black Lives Matter Movement was triggered by far more than just police brutality, and in fact underlines the systematic nature of racism in the USA and around the world.  Rev. Dr Katalina Tahaafe-Williams, Rev. Liam Miller and an Indigenous person (waiting for confirmation).  The Webinar will be hosted by Port Macquarie Uniting Church in conjunction with other Uniting Churches.  For further information, contact Rev Lofa on 0401 481 773 or tangaaelangi@gmail.com .
The UC Assembly has also asked members to show support by sending a message of solidarity to the national UAICC uaicc@nat.uca.org.au
There's more information and a thoughtful prayer for "Justice, Solidarity and Walking Together as First and Second Peoples" by Dr Deidre Palmer and Pastor Mark Kickett of UAICC on the website.  https://assembly.uca.org.au/news/item/3199-three-asks-and-a-prayer
How to get results from your local MP- Courses for MNC Presbytery
The Synod Social Justice Forum (SJF) has developed online training workshops on how to write to, seek and get the most out of meetings with, your local state or Federal MP.  They're a way of benefiting from practical tips from their experienced political campaigners.  The workshops can be adapted to a particular campaign.
SJF is going to present this training online for our Presbytery as 2 x 60 minute sessions.  The exact dates are still to be confirmed, but they are most likely to be 11am Thursday 1st October and 2pm Thursday 6thOctober.
We are keen to run these courses for the Presbytery, so if you are interested please contact please contact either Rev Lofa on 0401 481 773 or tangaaelangi@gmail.com or me on 6558 7436 or jeffkite24@gmail.com.  I will be away from 8th September to 30th September so please only contact Rev Lofa during this time.
Also, to support UC people for this specific action, the Climate Actions Task Group of the Synod will be offering on-line Writing to your MP workshops (details coming soon or contact Jon O'Brien joobrien@uniting.org, 9407 3225).  However, we think from advice we've been given, doing the 2 courses as explained above, is the way to go.
Climate Action – A MNC Presbytery Priority Issue
Below are excerpts from an article that will be published in the next Insights entitled "September 25 Build Our Future SS4C".  As well as providing a bit of background on the School Strike for Climate, it has some great ideas about how YOU can participate in Building Our Future action.  The complete Insights article is also attached.
Standing with young people to build a better future
The Uniting Church has long been concerned with the care of God's earth.  In 1988 the Rev Clyde Dominish spoke these words in his Moderator's address titled 'Love All Creation.'
No responsible Christian who believes that 'in the beginning God created' can ignore the issues of environmental pollution or the wholesale rape of the earth's resources.
In 2019 the Uniting Church in NSW and ACT resolved to support initiatives taken by young people in advocating for action on climate change, including the global climate strikes.  Uniting Church people across our Synod participated in the massive School Strike 4 Climate (SS4C) rallies held last September and in the online rally held on May 15.
SS4C and SEED Indigenous Youth Climate Network now ask their supporters of all ages to take part in a national day of action on September 25, calling on the government to "fund our future not gas" (https://www.schoolstrike4climate.com/buildourfuture).
What are young people calling for?
In the Build our Future-Climate Justice and Jobs event on September 25, young people are urging us to join in their call for:
Resourcing Aboriginal and Torres Strait Islander-led solutions that guarantee land rights and care for country
The creation of jobs that fast-track solutions to the climate crisis and help communities recover
Projects that transition our economy and communities to 100% renewable energy by 2030
How you can support our young people and a better future for all
We ask Uniting Church members, friends and staff to support SS4C and the SEED Indigenous Youth Climate Network in two ways:
1. Participate in the September 25 Build Our Future action
Here are some ways you can take part:
Display a sign or banner with the message "fund our children's future not gas"
A simple way to support this day is to make/display a sign or banner with the message "fund our children's future not gas" in the leadup to the event and on the day.  This can be a banner out the front of your church, a sign on your front fence, or you can simply take a selfie with your sign.  Wear something yellow as a visual symbol of your support.
Take a photo of your sign/banner and post it to social media, using the hashtags #BuildOurFuture and #TurnOffTheGas.
Some climate action themed banners are available for free from the Synod - contact Jon O'Brien (joobrien@uniting.org, 9407 3225).  The messages are:
CLIMATE EMERGENCY: God didn't create a Planet B
Act on Climate! Leave no one behind
Killing the Planet is Against Our Religion
Find out if there is a "Build Our Future" event registered in your area by looking up https://www.schoolstrike4climate.com/buildourfuture and support it if you can, COVID-19 restrictions permitting.
In our Presbytery, there are only events proposed for Taree and Gloucester.
2.  Write a letter to your Federal MP
Write a letter to your local federal Member of Parliament urging an economic recovery based on renewable energy - one that will create jobs and a liveable planet.  To add impact and make it more fun, why not organise a group to write letters?
To support you the Climate Actions Task Group will be offering on-line Writing to your MP workshops [details coming soon].  These will provide tips on writing to your local federal MP and some information on why we need investment in renewable energy (not gas).
Alternatively, if you have several people in your congregation, presbytery or other group interested, contact Jon O'Brien (joobrien@uniting.org, 9407 3225) to organise a training.
You may feel confident to write your own letter straight away.  Some resources that can help you are listed in the full article also attached.
If you have any questions about the Build Our Future event or these suggestions, please contact Jon O'Brien in the Uniting Advocacy team on joobrien@uniting.org
Refugees and Asylum Seekers – A MNC Presbytery Priority Issue
National Week of Solidarity for people seeking asylum
As part of the #NoChildLeftBehind campaign, Uniting is supporting a coalition of educators, carers and students  urging the government to ensure a JobSeeker payment, or equivalent, is extended to some 100,000 people seeking asylum currently in Australia - including around 16,000 children and young people.  National Child Protection Week is September 6-12 - we want 50 schools nationwide joining in the National Week of Solidarity.
Are you part of a school community? Find out how to register your school's involvement here. Ways to join in are:
Signing onto an education joint statement
Attending one of the Solidarity webinars on the 8th and 10th September
Holding an event of activity at a school and getting a resource pack today
Social Justice Worship and Devotional Resources
Common Grace
This week as the Season of Creation begins, Common Grace want to make sure you get the chance to join with other Christians across the world in a jubilee for the earth, to honour God's creation and share a commitment to preserving and restoring beauty.
You can be a part of this season by signing up for weekly emails featuring insights and conversation from Common Grace CEO Brooke Prentis and Christian ecological ethicist Dr Byron Smith, as well as prayer, reflections and ways to take action.
Your church can also participate in the Season of Creation by holding a dedicated Season of Creation church service in September with a resource toolkit provided by Common Grace.  Register your interest here
The Common Grace Creation & Climate Justice Team
There are other worship resources at:
https://www.unitingearth.org.au/campaigns/season-of-creation/
There are also many very good resources available at other Synod websites.
Lectio 365
Earlier this year Port Macquarie Uniting Church offered a Prayer Course to online study groups.  Associated with this was the option to use a smart phone app Lectio 365, and some people are continuing to use it.
Lectio 365 is a Christian daily audio devotional resource that helps you encounter God and shape your life by praying the Bible every day.  It comes from the 24-7 Prayer movement, and each week focuses on six practices that help us shape our lives around the three great loves at the heart of Christianity (and affirmed by the Order of the Mustard Seed):
love God through prayer and creativity (Matthew 22:37),
love one another through justice and hospitality (Matthew 22:39) and
love the world through learning and mission (Matthew 28:18-20).
The devotional generally lasts 10-12 minute and is patterned on P.R.A.Y.:
'P': PAUSE to be still.
'R': REJOICE with a Psalm and REFLECT on a Bible passage.
'A': ASK God to help us and others, and
'Y': YIELD to His will in our lives.
Regularly there are weeks focussed on Biblical justice.
Thanks Stephen Nicholson.
Social Justice Dates for 2020
Here again is a list of significant social justice celebration/commemoration dates for the next 3 months.  Please keep them in mind when you're looking for themes for worship services and possible special events.  Maybe even just a 2-minute 'justice report' by the preacher or social justice rep and/or a mention in intercessory prayers or separate prayers could be the way to go.  A list of social justice dates is also provided on the MNC Website at:
 https://midnorthcoast.uca.org.au/2020-21-events/
September 2020
1 Tuesday - World Day of Prayer for the Care of Creation (Season of Creation extends to 4 October) - each year Christians around the world celebrate the Season of Creation.  As we live into a post-#COVIDー19 world, can we imagine just & sustainable lifestyles that satisfy needs, restore habitats & renew biodiversity?
https://www.unitingearth.org.au/campaigns/season-of-creation/ There are also very good resources available at other Synod websites.
6 - 12, Sunday-Saturday - National Child Protection Week – See details above
17 Thursday - Anniversary of Reconciliation - between Bennelong and Captain Arthur Phillip in 1890
17-19 Thursday-Saturday - Presbytery Retreat – subject to confirmation
21 Monday - International Day of Peace
https://www.un.org/en/observances/international-day-peace
25 Friday – School Strike for Climate – See details above
27 Sunday – Social Justice Sunday – See details of Black Lives Matter Webinar by Port Macquarie Uniting Church et al above
October 2020
 2 Friday – UN International Day of Non-Violence
https://www.un.org/en/events/nonviolenceday/
10 – Saturday - World Mental Health Day
https://mhaustralia.org/our-work/world-mental-health-day-oct-10
10 – 18  Saturday - Sunday – Mental Health Week
13 – 20 Tuesday – Tuesday - Anti-Poverty Week
https://antipovertyweek.org.au/
17 Saturday – International Day for the Eradication of Poverty
https://www.un.org/en/events/povertyday/
19 – 27 Monday-Tuesday – National Childrens Week
https://www.napcan.org.au/childrensweek/
23 Friday -  National Childrens Day
November 2020
11 Wednesday - Armistice Day
20 Tuesday – White Ribbon Day - to prevent men's violence against women
https://events.whiteribbon.org.au/
27 Tuesday – International Buy Nothing Day
Jeff Kite
for Presbytery Peace and Justice Group