Well, I can imagine that those of you in leadership or part of a pastoral care team might be feeling just a little weary after a very busy time of adjustment, and this right on the cusp of Easter.  I hope that we are all taking some good time to look after ourselves over these days.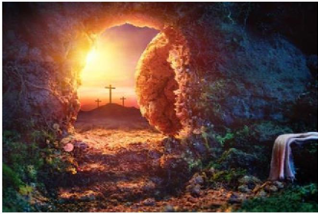 Easter in isolation was a different experience for Veronica and I, as it was of course for us all.  We enjoyed an outstanding Good Friday Online Service from Terrigal Uniting Church and on Sunday Veronica was awake for the Wesley Mission Sunrise Service Online, while I rose from my sick bed – some kind of lurgy - to enjoy the MNC's Easter Sunday service, hosted by Rev Cherie Strudwick with the guest preacher our wonderful Tertiary Chaplain Rev Lofa Anga'aelangi.  Thanks Lofa and Cherie for a great celebration of Resurrection hope.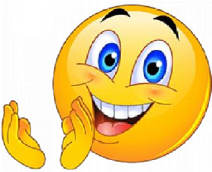 Well done!! I do want to recognize the outstanding work of our ministry agents and lay worship leaders who have all found themselves working in a place that no one has been trained for.  I have only heard from a small number of our congregations, but invariably the feedback I receive is nothing but affirming and hope-filled.  Some have been producing devotional material for their local congregation members, while some have also been distributing to a much wider audience, seeking to resource smaller congregations.  Many are personally delivering some of this material to those not computer literate in their regions.  Well done good and faithful servants!  There are Channels of Grace all over our presbytery.
Normal. I came across a quote recently about looking forward to returning to normal after COVID-19.  Now, when I need it I can't find it, but I do need to say that as far as the life of the church goes, I'm not really sure that I want us to go back to normal.
If I am really honest, I was not all that struck by the old normal.  As I consider what lies ahead maybe we have passed a tipping point and a new normal may well emerge??  Just saying.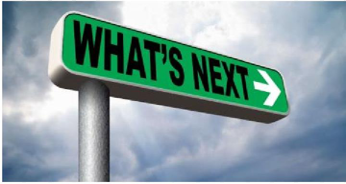 Looking ahead. Working toward a new normal there are still matters needing to be addressed in the here and now.
If you get the chance in coming days you might like to send a welcome to Rev Stephen Larkin as he has now officially commenced ministry at Port Macquarie UC.  A new minister arriving is usually a time of great excitement and everyone is keen to meet and greet the new kid on the block.  Stephen and Glynn are not kids anymore but this is a new placement under circumstances that they never expected or will have experienced before.
Cherie is familiar to most of us; however, I hope that some of you might make contact and wish her well as this is for Cherie a very new and exciting time.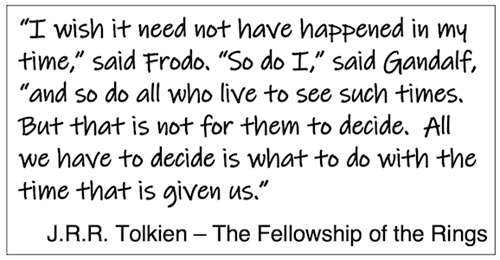 As you hold Stephen and Cherie in your prayers, be mindful of Rev Lofa who has taken a new ministry at CSU, but of course the University is basically on shutdown at this time, offering unexpected challenges to Lofa and our leadership at Port Macquarie and presbytery.  It has been decided that Lofa continue in her role at CSU but that she might also be a pastoral support and resource to the nearby congregations of Laurieton-Bonny Hills, Wauchope and Beechwood.  This will be done with oversight of Stephen Larkin and Cherie Strudwick.
For those of you who are members of our committees, isolation will not save you from meetings!  Our Standing Committee meets this coming Monday as usual .. well, perhaps not quite as usual.  There has been a great deal going on and we need to make sure that we are across it.
1st Sunday after Easter
Blessed be the God and Father of our Lord Jesus Christ!  By his great mercy he has given us a new birth into a living hope through the resurrection of Jesus Christ from the dead, and into an inheritance that is imperishable, undefiled, and unfading, kept in heaven for you, who are being protected by the power of God through faith for a salvation ready to be revealed in the last time.  In this you rejoice, even if now for a little while you have had to suffer various trials, so that the genuineness of your faith—being more precious than gold that, though perishable, is tested by fire—may be found to result in praise and glory and honour when Jesus Christ is revealed.  Although you have not seen him, you love him; and even though you do not see him now, you believe in him and rejoice with an indescribable and glorious joy, for you are receiving the outcome of your faith, the salvation of your souls.  1 Peter 1:3-9
The Peter of the gospels is barely recognizable as the one who writes the two letters of Peter toward the end of the New Testament.  Yet they are seemingly the one and the same person: 'For we did not follow cleverly devised myths when we made known to you the power and coming of our Lord Jesus Christ, but we had been eye witnesses of his majesty.' 2 Peter 1:16
Something happened to Peter that caused him to write as he did and to be a key part of the birth of the early church.  Something happened over the first Easter. Today we use the word transformation quite a bit.  Peter knew about transformation.
'Jesus founded the church on Peter ...
Peter the confused, who went mountain-climbing to see Moses and Elijah, and entirely missed the point.
Peter the blabberer, who suddenly realized who Jesus really was, and then managed to annoy him so much Jesus called him Satan.
Peter the reckless, who stepped out onto a rough sea in faith, and immediately slipped under the waves in panic.
Peter the coward, who declared loudly how much tougher he was than everyone else, only to run away in fear as the cock crowed.
Peter the defeated, who was outstripped by a younger man as he ran to the empty tomb, and got there second.

Jesus founded the church on Peter ...
Peter the reliable, who gave up everything for Jesus, and made his house the centre of the mission.
Peter the repentant, who knew when he had got it wrong, and had the humility to say sorry. Peter the impulsive, who was so excited to see his risen Lord – he threw himself into the sea because he thought a boat wouldn't be fast enough.
Peter the devoted, who loved Jesus without question, and was finally taken where he did not want to go ...
Peter: loyal, trustworthy, solid: a stone, a boulder, a rock.

Peter ...
With some people you just know how dependable they really are.
And Jesus knew.
He knew the confused, the cowardly, the doubtful, the fearful, the humble, the loving and the dependable.
He could see who the willing workers for his kingdom would be.

Jesus didn't found the church on 'saints', he founded it on Peter ... and you ... and me.'
Part of an Easter Sunday dialogue in 'The Cross in the Marketplace' by Dave Broom – Wild Goose Publications – 2014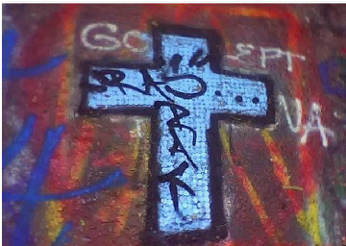 'I simply argue that the cross be raised again at the centre of the marketplace as well as on the steeple of the church. I am recovering the claim that Jesus was not crucified between two candles, but on a cross between two thieves; on the town garbage heap; at a crossroad so cosmopolitan that they had to write His title in Hebrew and in Latin and in Greek (or shall we say in English, in Bantu and Afrikaans?) at the kind of place where cynics talk smut, and thieves curse, and soldiers gamble.
Because that is where he died. And that is what He died about, and that is where Christ's people ought to be.'
George MacLeod, Founder of the Iona Community
From the same source as above.

Grace and Peace – John T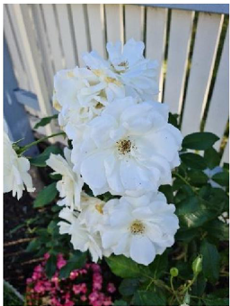 P.S. My nature picture this week is of Veronica's Iceberg Rose.  Past its best when I took the photo this morning, but a white rose is always worth a look (No Yorkshire bias intended ... much).