This is the second of our monthly emails for 2020. 
The email for January provided worship resources associated with the fire disaster in NSW and other States.  Just because we have good rains in many areas recently (here we've had over 300mm, 180mm in one day) doesn't necessarily mean that the fire disaster is behind us.  The 'fire season' certainly hasn't finished and there is of course a massive amount of work that will continue for years as part of the recovery and rebuilding activities.  We must keep in our prayers our sisters and brothers who have potentially lost everything of family and material value and will continue to suffer emotionally in the aftermath of what has happened. 
The Foster-Tuncurry congregation has decided to pray for those affected by the fires at every church meeting they have for the next 12 months. Other churches have donated to the Moderator's Fire Appeal.  (Laurieton has donated $3,000!)  There are many things that we can do to support people affected. 
I've attached the same worship resources sent to you last month which are still highly relevant, to save you searching your inbox.
I've been thinking about Dorothea Mackellar's poem 'My Country'.  The best-known stanza is the second one which starts:
I love a sunburnt country,
A land of sweeping plains,
Of rugged mountain ranges,
Of droughts and flooding rains.
I was thinking, she needed to add 'fires' and then I noticed that in her lesser know fifth stanza, she writes:
Core of my heart my country!
Land of the Rainbow Gold,
For flood and fire and famine,
She pays us back threefold –
 And there she has it - For flood and fire and famine.  The poem was originally written in about 1904 when Dorothea was just 10 years old while she was homesick in England.  It's worth another read.
I find it unbelievable that after having threefold extreme symptoms of drought, fires and intensive rainfall, all occurring within a 6-month period, our Federal Government can still have its head in the sand about climate change!
Establishment of 'Peace and Justice Group'
Rather than establish a 'Social Justice Coordinating Committee', it has been decided that we might use the much less formal title of 'Peace and Justice Group'.  This has been endorsed by the MNC Standing Committee.  The Group will generally meet 4 times a year after each Presbytery Meeting.  The actual role of this Group is still being discussed, so any thoughts on this will be most welcome.  A meeting of the Group will be held after Presbytery this Saturday.  (Agenda to follow).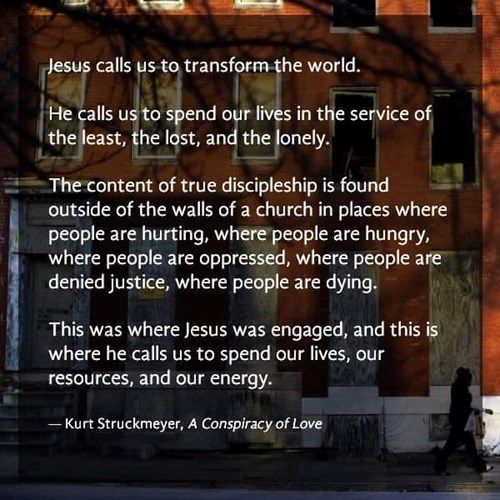 Social Justice Dates for 2020
Below is a list of significant social justice celebration/commemoration dates for the next 3 months.  Please keep them in mind when you're looking for themes for worship services and possible special events.  Maybe even just a 2-minute 'justice report' of them by the preacher or social justice rep and/or in intercessory prayers could be the way to go.  This approach is being used at Gloucester by one of our local preachers. 
Significant social justice dates coming up are:
13 February - National Apology Day (Anniversary of the National Apology to the Stolen Generation 2008)  
20 February - UN World Day of Social Justice
26 February–9 April - Lent (includes Uniting World's Lent Event – 40 days to Live Simply)
8 March - International Women's Day
17 March - National Close the Gap Day
21 March - National Harmony Day/United Nations International Day for the Elimination of Racial Discrimination  
22 March - World Water Day
30 March - Earth Hour (8.30pm to 9.30pm)
5 April - Palm Sunday & Palm Sunday Rally for Refugees
7 April - World Heath Day (WHO)
10 April - Good Friday
12 April - Easter Sunday
22 April - UN International Mother Earth Day 
25 April - Anzac Day
1 May - International Workers Day (May Day)
10 May - World Fair Trade Day
Relationship with First Peoples – a MNC Priority Issue. 
 Even though Australia Day has been and gone, and no doubt there are a wide range of views in our congregations about the discussions related to the commemoration of Australia Day, issues relating to our relationship with our Aboriginal sisters and brothers is never far away. So, here are a few points I would like to mention.
Many of us may not be aware that across the Uniting Church our Assembly has decided that we should observe a Day of Mourning on the Sunday before Australia Day to lament the ongoing effects of the invasion and colonisation of Australia's First Peoples.  The Day of Mourning is an observance that was endorsed at the 15th Assembly in 2018 at the request of the Uniting Aboriginal and Islander Christian Congress (UAICC).  Maybe keep this in mind for next year.
I notice that "Common Grace" have suggested that the last Sunday before Australia Day should be celebrated as 'Aboriginal Sunday'.  (See their website)
Also, on our Social Justice calendar, 'National Apology Day' is coming up this week on 13 February.  This is the day to remember the National Apology to the Stolen Generations which was made by Prime Minister Rudd in 2008.  And coming up on 17 March is 'National Close the Gap Day' and on 21 March 'Harmony Day' and the 'United Nations International Day for the Elimination of Racial Discrimination'.  
So, while recognising that we may have 'missed' the Day of Mourning, having at least one Sunday between now and 21 March which focuses on relationships between Aboriginal and Non-Aboriginal People could be very worthwhile.
We will provide resources as we find them but adapting parts of the worship services attached would be an option.  One service was provided by Assembly for the Day of Mourning and the other I have sent previously, was prepared by Revs John Squires and Elizabeth Raine.
Climate Change – A MNC Priority Issue
There is a Climate Crisis National Day of Action event in Sydney (and I hope in other larger towns) coming up on Saturday February 22, at 2pm Town Hall.  The introduction states:
"2019 was the year the climate crisis became impossible to ignore for millions. School strikers mobilised in their hundreds of thousands in Australia and inspired workers and other adults to rise up against the Morrison government's climate vandalism.
Now, savage fires are devastating peoples' lives, water shortages are pushing many towns to crisis point, millions have endured weeks or months of hazardous air quality, and over a billion native animals have been killed."
Rolling climate change protests are planned in Sydney and some regional areas. See www.climatechangeprotests.net.au for more information.
There is a good article in the February Insights entitled Faithful Speak Out at People's Climate Assembly After Bushfires with the introduction:
"Members of the Uniting Church joined Anglicans, Catholics, Quakers, Buddhists, and people of other faiths in Canberra during the first sitting week of Parliament to stand up for meaningful action on climate change. Organisers say that distress caused by the bushfire crisis has heightened their sense of urgency that much stronger national action is needed.
The Australian Religious Response to Climate Change (ARRCC) co-hosted the gathering, known as the People's Climate Assembly. Christian ARRCC supporters made a Meditation Tent available and a number of faith leaders participated in the peaceful, silent encirclement of Parliament House on the Tuesday afternoon. available and a number of faith leaders participated in the peaceful, silent encirclement of Parliament House on the Tuesday afternoon."
New Synod Task Groups to coordinate action on Climate Change
 "Our 2019 UCA NSW/ACT Synod meeting agreed to develop a Synod-wide Climate Action Strategy to reduce carbon emissions across all councils and agencies of the Church and to advocate to Federal, State and local governments to take decisive steps to reduce our emissions nationally.
Five task groups have been established to advance this work. See the website below and right click to find out how to join, or for more information and resources from the task groups.
All meetings can be attended in person or via Zoom (online)."
See Insights to read the whole article or see more at: https://www.unitingearth.org.au/campaigns/
Half a Million Steps
We have received copies of the documentary "Half a Million Steps" from the SJF and further copies are available.  Uniting and the NSW Moderator play major roles/parts in the film. In October 2018, as part of the Fair Treatmentcampaign, 100 supporters walked the 500,000 steps from Dubbo to deliver a message to the NSW Parliament in Sydney – highlighting how far a person in regional NSW may have to travel to reach the drug treatment they need. Congregations are encouraged to host a screening of the film, preferably for the general public as well as church members in a 'neutral' location in country towns.  A kit has been made available by the SJF to assist in organising this.  If you require further information please contact Jon O'Brien on 0477 725 528 or joobrien@uniting.org.
Significant social justice dates that are coming up.
UN World Day of Social Justice – 20 February 2020
The theme for this day for 2020 is "Closing the Inequalities Gap to Achieve Social Justice".  This is clearly a very relevant theme for Australia together with the rest of the world.
The introduction on the UN Website https://www.un.org/en/observances/social-justice-day states:
"Social justice is an underlying principle for peaceful and prosperous coexistence within and among nations. We uphold the principles of social justice when we promote gender equality, or the rights of indigenous peoples and migrants. We advance social justice when we remove barriers that people face because of gender, age, race, ethnicity, religion, culture or disability.
For the United Nations, the pursuit of social justice for all is at the core of our global mission to promote development and human dignity. The adoption by the International Labour Organization of the Declaration on Social Justice for a Fair Globalization is just one recent example of the UN System's commitment to social justice. The Declaration focuses on guaranteeing fair outcomes for all, through employment, social protection, social dialogue, and fundamental principles and rights at work." 
There's a lot more background information available on the website.
International Women's Day – 8 March 2020
From the International Women's Day (IWD) website https://www.internationalwomensday.com/ :
"This is a global day celebrating the social, economic, cultural and political achievements of women. The day also marks a call to action for accelerating women's equality.
IWD has occurred for well over a century, with the first IWD gathering in 1911 supported by over a million people.  Today, IWD belongs to all groups collectively everywhere.  IWD is not country, group or organisation specific."
The theme for 2020 is #EachforEqual.  Go to the website for more information.